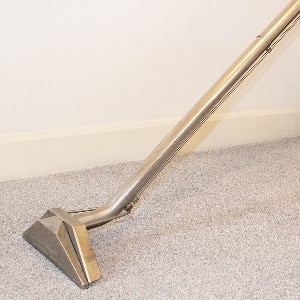 Do you have dirty carpets in your house? It might be time to get carpet steam cleaning done by a professional. Getting a steam clean for your entire carpet surface means that your carpet will look amazing and all those pesky bacteria won't have anywhere to hide. The fewer bacteria there are in and around your home, the less likely it is that you and your family members will fall ill.
Dynamik Carpet Cleaning is the perfect solution for your problem. We offer affordable rates and quick turnaround times so that you can get back to your life as quickly as possible but with freshly steam cleaned carpets. You will notice a big difference from our services.
We have been in business since 1992 and we've perfected carpet cleaning using steam cleaning over this time period. We always use the latest and most advanced tools and equipment to clean your carpets as thoroughly as possible. The carpet steam cleaning services we provide are available for all types of homes, from studio apartments to large family homes. You can trust our steam cleaning service for everything from bedrooms, living rooms, guest rooms, hallways to carpeted stairs.
What Is Deep Steam Carpet Cleaning?
Steam cleaning carpets is a time-tested way to clean carpets that are soiled, stained, or just dirty and in need of a refresh. It provides many benefits including peace of mind and feeling refreshed and clean. A deep clean on all your home's carpet is great for mental clarity and feeling good about your home.
It's not just about getting rid of old stains. Steam cleaning is extremely effective for cleaning carpets to lift out all the dirt, grime and gunk that can't be seen by the naked eye and kill dust mites. When a carpet is steam cleaned and sanitized you are also removing allergens, germs and bacteria from the carpet fibres. It will leave your carpet smelling great and looking new again.
Our Carpet Steam Cleaning Process
We offer a very smart way of steam cleaning your carpet. Our process has been honed in, twisted, turned and flipped upside down over the last three decades to become a perfected work of art that now involves eight crucial steps. Our process ensures your carpets are left in the best possible condition. We will remove all the tough stains and leave your carpets looking fresh and clean.
Step #1 – Full and Complete Pre-Inspection
First off there is a full pre-inspection of the property to be cleaned. We inspect the carpet of your property that needs cleaning. So that we can determine exactly what needs to be done.
We check for:
The depth of carpet soiling from foot traffic on high traffic areas
Signs of permanent staining of the carpet from
If there is a risk of carpet shrinkage.
We will also perform a test to make sure that no colour will be removed from the carpet. This test is known as a dye test or it's also referred to as a colour fastness test.
Step #2 – Fibre Test
We do a small test to identify the correct fibre your carpet contains. This will help us determine the correct cleaning solution to use with steam cleaning that we use on your carpet. This is a vital test that must be performed to prevent any damage to your carpet. It's not good enough for us as a company to rely on possible secondary information you have been provided. We complete this test so there is no nasty surprise for you and us!
Step #3 – Power Vacuuming
We use a powerful commercial-grade vacuum that will lift up as much dirt and debris from your carpets as possible. This is not your average household vacuum. It's much more powerful than that.
Why do we do this? It's quite simple. Steam cleaning at its core uses water. If you combine water and dirt you create mud. And mud is bad! We do an extremely thorough vacuum of your carpet beforehand to lift out as much dirt as possible from the carpet. This prevents any issues when the steam cleaning takes place.
Step #4 – Pre-Spray and Agitate
We use a special and unique blend of chemicals that we spray on your carpet. This is called the "pre-spray". The purpose of this preconditioning agent is to assist in breaking down the soiled areas of your carpet that are ground-in with dirt, oils and difficult to remove particles. Highly trafficked areas and areas with general staining greatly benefit from a pre-spray to help lift that deeply embedded dirt from within the carpet.
For any stains that we know will be more difficult to remove we use a special treatment for stubborn spots. The same concept as a pre-spay but much more powerful for those difficult and tough stains. After the pre-spray has been applied. We then use a mechanical agitation machine to help the solution we just sprayed on the carpet reach the depth of that soil to further assist in breaking it down.
Step #5 – Rinse & Extract
We now move on to the extremely powerful steam cleaning portion of the process.
We use a powerful steam cleaning machine on the entire surface of the carpet. Depending on the situation we use either a carpet cleaning wand or a truck-mounted system. The carpet is injected with boiling water that hits the carpet piles as hot steam at 150 PSI. This allows the machine to remove dirt along with all the stubborn soil, grime and gunk from your carpet. At the same time the dirty water that being extracted and sucked back out through a dual vacuum.
Step #6 – Post Treatment
Sometimes stains are missed during pre-treatment due to their location on the carpet. Or the stain is that deeply embedded into the carpet fibre even the steam cleaning and extraction phase did not fully remove them.
Our post-treatment process helps to remove these types of heavy duty stains. The nasty and hard-to-remove stains that need individual attention. This could be pet stain removal for pet accidents, wine, coffee, or any other stains types. We use a stain remover on these stubborn areas to treat stains. We used different types of chemicals. What we use depends on what we are dealing with.
Step #7 – Pile Realignment
The carpet pile is more flexible when it's damp. So the perfect time for us to help realign the carpet pile back into the correct position. We achieve this by using a brush that is run over the carpet pushing the piles upright.
The benefit of realigning the pile:
Faster drying. If the pile is pushed down it will take longer to dry. When the pile is upright there are small spaces between each pile allowing it room to breathe.
When the piles are aligned correctly and upright they dry properly. The carpet will feel softer when walked on.
When the pile is upright it will take longer to become soiled again. Soiling relies on the sticky nature of multiple piles attaching to each other. This is somewhat prevented when the piles are upright.
Step #8 – Industrial Air Movers
The last step is only required in certain situations. Deep steam carpet cleaning does a great job at extracting as much moisture as possible from the carpet but there are times when extra airflow is needed. For example, in the middle of winter, the natural drying process can take a long time without assistance. Or in areas with restricted airflow such as sealed-off rooms without windows and adequate ventilation.
If we determine that extra airflow is needed to properly dry the carpet out we will bring in industrial air movers to help dry out the carpet. Wet carpet is bad, they can't even be slightly damp when finished. The carpets must be completely dry.
Your best choice for a deep clean for your carpet really is steam cleaning. Due to its chemical and hot water combination, the carpet is cleaned on a much deeper level-removing dirt and debris buried deep within the carpet. Additionally, the water that is sprayed into the carpet at a high PSI helps to loosen particles that are generally hard to remove. It's near impossible to replicate and get a better job done with other carpet cleaning methods.
Professional machines for steam cleaning can easily remove most stains, dirt, and debris, and can also exterminate allergens. Your carpets will nearly look like new, if not new, with the use of a steam cleaner. It's best to have your carpet steam cleaned at least every 12 months. Any professional cleaner will agree with this recommendation and most carpet manufacturers recommend this timeframe also.
We cover the following areas Toronto, North York, York, Maple, Woodbridge, Thornhill, Vaughan, Scarborough, Markham, Richmond Hill, Pickering, Oshawa, Ajax, Whitby, Courtice, Bowmanville, Mississauga, Halton Hills, Milton, Oakville, Newmarket, Whitchurch-Stouffville, Port Perry, Uxbridge and everything inbetween.