Richmond Hill Carpet Cleaning Services by Dynamik
For a 24 Hour Carpet Cleaning Service in
Richmond Hill Call (647) 493-6440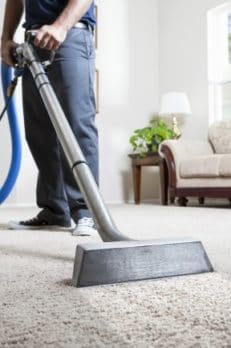 Just for a moment, imagine what it would be like if the carpets of your home were‌ immaculate. Your‌ carpet‌ looks‌ brand‌ new. There's nothing like that fresh smell. It is nice to be able to feel the soft touch of carpet on your feet as you walk between rooms. No stains or spots to be found. That's what we offer at Dynamik Carpet Cleaning Richmond Hill. As we begin working, you can put your feet up and relax.
You deserve a home with a clean and fresh look. The home you love. A relaxing place, away from the busy world. The carpets in your home deserve to be clean. There are more reasons than simple looks to keep your carpet clean. However, the carpet can also contain nasty germs and other things you shouldn't have to tolerate. A clean home makes you feel good, and it's healthy.
Our‌ lightning-fast response time and 24/7 service ensure that our team of professionals is ready to tackle your issue at any time. No matter the job on hand we are here to help you. We‌ have countless positive reviews online and we're five-star rated. We've been in the business of carpet cleaning for just under 30 years. One might say we know a thing or two about carpet cleaning. Our professional carpet cleaners will make you stop and say "Wow!" whether it's for your home or business.
Why not call us today on (647) 493-6440 and one of our friendly team members will happily provide you with an obligation-free quote.
I never thought I would have a clean couch again. I'm very happy I chose to use their services rather than trying any more ineffective DIY cleaning techniques. Customer service was also excellent, which is very helpful if you're worried that your couch might be stained for the rest of time. By the way, the prices are fair too, even for my large four-seater couch. A lot of other businesses gave me ludicrously high estimates, and I worried that I wouldn't have enough money to have this done. Dynamik did a really good job! They will be my first choice in the future!
Natalie Dalton
2023-03-26
I'm absolutely delighted with Dynamik. It's my third time having them clean my carpets and they were still on time and professional as usual. My carpet looks new again! I recommended them to my friends and neighbours.
Jay proved himself to be a professional and valuable asset when he came over to clean the stain on our carpet. Not only did his work exceed expectations, but coming early was an extra bonus. We are super thankful for such great service! We will happily recommend Dynamik here in Vaughn!
I've used this crew's services twice now and I'm nothing short of amazed. Not only did the two bedrooms, couches and rug look absolutely stunning. Even the spots on the rug are gone! Will hire them again
I recently experienced Dynamik Carpet Cleaning 's extraordinary services and the carpets in my rental haven't ever looked this good! From the friendly office staff to the highly professional technicians, I'm very impressed! They had no trouble removing years-old unsightly stains without fail. all I can say is wow!
I used their carpet cleaning services for the first time in January for one of my rental units. They communicated well, showed up on time, were very professional, and did excellent work. I will definitely be using their services again in the future.
Thomas Richardson
2023-01-28
This is the best place to use for carpet cleaning. I've had them out to my house a few times over the last six months and each time they came they did a perfect job. Once was from the dog making a stain on the carpet from throwing up. Another was from the dog peeing. Another was when we had all the carpets in the house cleaned, that was what we did last week.
This is the best place to use for carpet cleaning. I use them for all my businesses around town. We have several office buildings that we rent out around town from locally here in Richmond Hill, in Markham to North York, and even in the city itself. When we need cleaning as a client calls us or it's time for the big annual cleaning of all the carpets we book with this company and they always do a fantastic job.
I have used them for more than 5 years, and they have always treated me well and the carpets have always come out looking amazing. It's a good company to work with for carpet cleaning.
Alexander Barber
2023-01-22
I had all of the carpeting cleaned by them in three homes, and I witnessed several steps in the process. Amazing stuff! I found it really interesting. Ben got out a 15 year-old nail polish stain that I thought we were stuck with for life. I used a few other companies before, and they did a so-so job. Dynamik is the best we've used. Do not hesitate to trust this cleaning to this company.
Residential Carpet Cleaning Richmond Hill
What can we provide, and what can you expect‌ from‌ our‌ experts?
We will make sure you are taken care of by our team when you call us. It's important to us that you receive a fair assessment of the steam cleaning option that will give you the best results. Are you worried about our pricing? We are here to help you, so let go of all that stress. We‌ understand‌ that‌ affordability‌ is as important as quality, which is why we are fair with our pricing.
If you're good to go with our quote. the‌ latest‌ equipment. Customer satisfaction and your satisfaction are important to us, so we check to make sure that you are satisfied before we finish any project with you.
It is up to you to take the last step. Enjoying your clean and fresh carpets. There's nothing better than that.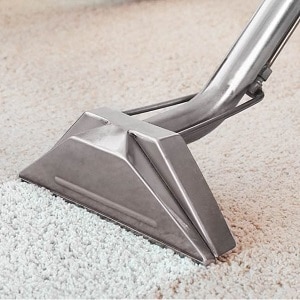 Your Go-To Carpet Cleaning Experts
We believe having clean carpets is important regardless of how big or small your home is. It's quite simple, you deserve it. It is important to keep your home clean to maintain your family's health and wellbeing. Our business operates‌ locally‌ in‌ Richmond Hill. And, we cover the entire GTA. Wherever you are,‌ we‌ will‌ come‌ to‌ you. After we're done with it, you'll be amazed at how nice your carpet looks.
The services provided by our company are completed by highly qualified and experienced cleaners. Our technicians understand carpets like the back of their hands. The members of our team are trained and insured in all aspects of the industry. If you hire Dynamik Carpet Cleaning Richmond Hill, you'll be getting the right attention from a pro so that your place looks‌ amazing. With over three decades of experience, we are highly recommended and five-star rated. You'll probably be wondering after you hire us to clean your carpet "why didn't get steam cleaning sooner?".
So why not give us a call today on (647) 493-6440? Have a quick chat with our helpful professionals that can answer all of your questions and provide you with a quote. You deserve clean carpets.
How Much Should I Expect to Pay for Carpet Cleaning?
This is an extremely‌ important‌ question to ask. When it comes to our company, we'll be able to give you all the information you need to make an informed choice. As seen below.
Experienced Team – Honest Assessments – Reasonable Rates – 24/7 Availability
Want the opinion of an expert? Get in touch with us. After you give us some information regarding your problem, we'll give you a no-fuss assessment on what we think will be the ideal solution.
Want to know how much these services will cost? Don't worry; we'll be sure to include pricing information as we go along. While most things are simple enough to understand, we'll be happy to explain anything you're unsure of, so don't hesitate to ask before you end the call.
How accurate are our over-the-phone quotes? With nearly 30 years of experience, our team has become quite skilled at calculating the costs of different jobs. After arriving at your property, if our professional finds something that was not planned to be dealt with for the job it will be addressed with you before they begin performing the‌ work.
Long-term client relationships are a vital part of our business. This is why we want to do the best possible job to be your first choice in the future. With us, you won't have to worry about any hidden fees or drastic price changes.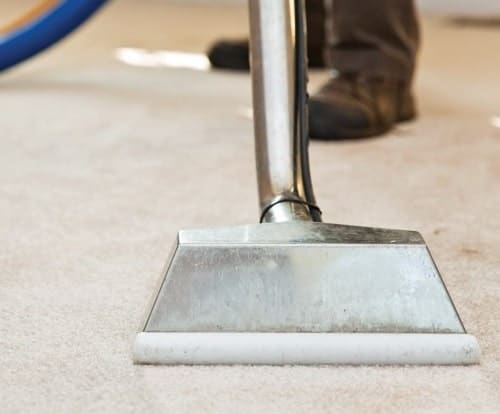 Cleaning carpets is just one part of what we do. We have a variety of skilled cleaners that also offer other services. Alongside our main cleaning services, we can also help with upholstery and furniture cleaning. Additionally, we offer mattress cleaning services. Regardless of the type of rug, we clean it. In need of our services for a commercial job? No problem, we can often help both home and business owners with their cleaning needs.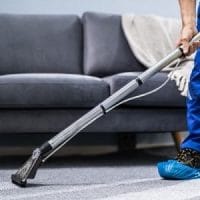 You can restore your carpets to like-new condition with our carpet cleaning services. Our technicians can resolve stains, get rid of pet odours, ensure your home is allergen-free, or simply help you with a carpet cleaning refresh if it has been some time. You will love how your carpets look when‌ we‌ are‌ done!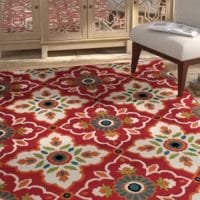 We offer area rug cleaning. A soiled rug may need annual cleaning, for example. Or is your carpet dirty from a dog or cat accident? Do you need an emergency cleanup? Rugs of all types, including synthetic, silk, wool, cotton, faux, and stair rugs, are cleaned by us.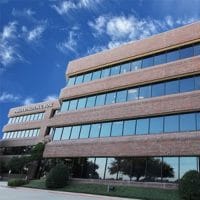 Our carpet cleaning service includes hotels, restaurants, condos and offices. But, our company works with every type of commercial property. For fast turnaround, our team has the right equipment. We will take care of the carpets. So you can focus on what you do best running your business.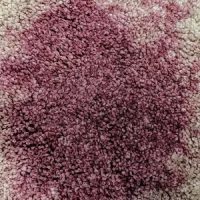 We`ll get out the toughest stains like red wine and pet accidents. In addition to odours caused by pets, food spills, and anything else that may stain your carpet and leave an unpleasant odour. We can remove these odours. Let us help you remove embarrassing‌ stains!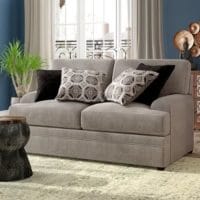 Upholstery cleaning services provided by us are cost-effective, effective, and dependable. Whether‌ you‌ need to clean a single piece of furniture or many, we can assist you. The furniture we clean includes couches,‌ sectionals,‌ loveseats,‌ dining‌ room‌ chairs,‌ and‌ more.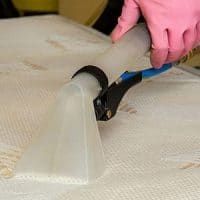 A clean mattress makes sleeping heavenly. Our mattress cleaning service removes dust mites, allergens, dirt, and grime from your mattress. For deep steam cleaning, we only use the best equipment ensuring your mattress is fresh, safe, and healthy all the while looking brand new.
Why Choose Dynamik Carpet Cleaning Richmond Hill?
– Professional & Friendly Service
– 30 Years Experience
– 1000s of Satisfied Customers
– Locally Owned & Operated
– Fully Insured
– Guaranteed Service
The local Richmond Hill experts you can put your trust in
(647) 493-6440

About Richmond Hill, ON
Richmond Hill (2021 population: 202,022) is a city in south-central York Region, Ontario, Canada. Part of the Greater Toronto Area, it is the York Region's third most populous municipality and the 27th most populous municipality in Canada. Richmond Hill is situated between the cities of Markham and Vaughan, north of Thornhill, and south of Aurora. Richmond Hill has seen significant population growth since the 1990s. It became a city in 2019 after being a town since 1957. The city is home to the David Dunlap Observatory telescope, the largest telescope in Canada. == History == The village of Richmond Hill was incorporated by a bylaw of the York County Council on June 18, 1872, coming into effect January 1, 1873. In September 1956, the Ontario Municipal Board approved its elevation to Town status, effective January 1, 1957.The Regional Municipality of York was established by Bill 102 An Act to Establish the Regional Municipality of York of the provincial parliament, passed on June 26, 1970, and coming into force on January 1, 1971. The act expanded Richmond Hill's borders, annexing parts of Whitchurch Township, Markham Township, Vaughan Township and King Township into Richmond Hill, expanding the area covered from 1,700 acres (6.9 km2) to 27,000 acres (110 km2) and the population from a little over 19,000 to some 34,000. Historically the town was bounded along a narrow strip along Yonge Street from Lots 48 to 46 (about Crosby Avenue down to Major Mackenzie Drive), as far east as Church Street and slightly west of Mill Pond (excluding Lot 46 where it ended just north of Arnold Crescent or eastern end of today's Don Head Park).
Neighborhoods in Richmond Hill, ON
Oak Ridges, Elgin Mills, Richvale, Carrville, Temperanceville, Yongehurst, Wilcox Lake, Quaker, Headford, Bayview Glen, Beverley Acres, Jefferson
Things To Do in Richmond Hill, ON
Bus Stops in Richmond Hill, ON to Dynamik Carpet Cleaning
Bus Stop in Richmond Hill Centre Richmond Hill, ON to Dynamik Carpet Cleaning
Bus Stop in Yonge St / Harding Blvd Richmond Hill, ON to Dynamik Carpet Cleaning
Bus Stop in Richmond Hill Go Station Platform 7 Richmond Hill, ON to Dynamik Carpet Cleaning
Bus Stop in Baif Blvd / Yonge St Richmond Hill, ON to Dynamik Carpet Cleaning
Bus Stop in Yonge St / Bernard Av Richmond Hill, ON to Dynamik Carpet Cleaning
Bus Stop in Bathurst St / Elgin Mills Rd Richmond Hill, ON to Dynamik Carpet Cleaning
Bus Stop in Richmond Hill GO Richmond Hill, ON to Dynamik Carpet Cleaning
Bus Stop in Leslie St Stop # 1914 Richmond Hill, ON to Dynamik Carpet Cleaning
Bus Stop in Yonge St / Gamble Rd Richmond Hill, ON to Dynamik Carpet Cleaning
Bus Stop in Elgin Mills Rd / Bayview Av Richmond Hill, ON to Dynamik Carpet Cleaning
Bus Stop in Yonge St. @ Carrville Rd. Richmond Hill, ON to Dynamik Carpet Cleaning
Bus Stop in Yonge / King Richmond Hill, ON to Dynamik Carpet Cleaning
Driving Directions in Richmond Hill, ON to Dynamik Carpet Cleaning
Driving Directions from Dynamik Carpet Cleaning Richmond Hill to 66 Hillhurst Dr, Richmond Hill, ON, CA, L4B 2V3
Driving Directions from Maple Carpet Cleaning to 66 Hillhurst Dr, Richmond Hill, ON, CA, L4B 2V3
Driving Directions from PJK Carpet Cleaning Richmond Hill to 66 Hillhurst Dr, Richmond Hill, ON, CA, L4B 2V3
Driving Directions from 5 Star Cleaning to 66 Hillhurst Dr, Richmond Hill, ON, CA, L4B 2V3
Driving Directions from Bayview Steam Cleaning #2 to 66 Hillhurst Dr, Richmond Hill, ON, CA, L4B 2V3
Driving Directions from Mackenzie Carpet Cleaning Care to 66 Hillhurst Dr, Richmond Hill, ON, CA, L4B 2V3
Driving Directions from Persian Rug Services to 66 Hillhurst Dr, Richmond Hill, ON, CA, L4B 2V3
Driving Directions from Gaydos Carpet Cleaning to 66 Hillhurst Dr, Richmond Hill, ON, CA, L4B 2V3
Driving Directions from Rugs Place (Persian & Oriental Rugs) to 66 Hillhurst Dr, Richmond Hill, ON, CA, L4B 2V3
Driving Directions from A to Z Carpet Cleaning to 66 Hillhurst Dr, Richmond Hill, ON, CA, L4B 2V3
Driving Directions from UltiClean Inc. to 66 Hillhurst Dr, Richmond Hill, ON, CA, L4B 2V3
Driving Directions from Dolphin Cleaning 海豚清洁 to 66 Hillhurst Dr, Richmond Hill, ON, CA, L4B 2V3