Whitby Carpet Cleaning Services by Dynamik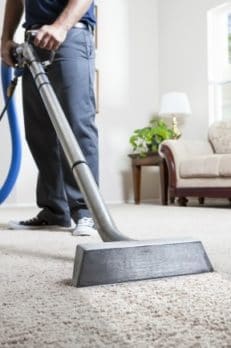 For a moment, picture your carpet clean and‌ immaculate. It's almost like your carpet was replaced as it looks so good! That‌ fresh‌ scent. Feeling that soft touch as you walk from‌ room‌ to‌ room. No stains or spots to be found. That's what we offer at Dynamik Carpet Cleaning Whitby. As we begin working, you can put your feet up and relax.
A clean and fresh home is what you deserve. Your home is your happy place. A relaxing place, away from the busy world. The carpets in your home deserve to be clean. Dirty‌ carpets‌ aren't just‌ an‌ eyesore. Your carpet may also contain a variety of unpleasant contaminants that you should not be exposed to. Clean is healthy, nice on the eyes, and puts you in a good mood.
With our lightning-fast response time and 24/7 service, we have a team of professionals on hand at all times. Regardless of the job at hand, we're here to help. With countless online positive reviews, we're rated five stars. Having been in the carpet cleaning business for about 30 years, we are experts in the field. In other words, we know a thing or two about carpet cleaning. Whether you need our services for your home or business, our professional carpet cleaners will make you say, "Wow!".
Why not call us today on (289) 278-9700 and one of our friendly team members will happily provide you with an obligation-free quote.
Residential Carpet Cleaning Whitby
What can we provide, and what can you expect‌ from‌ our‌ experts?
You can count on our team to take care of you when you call. Our team takes the time to provide you with an honest assessment of what we think will be the best option to steam clean your carpets. Afraid you'll‌ have‌ to‌ pay‌ too‌ much‌ for‌ our‌ services? Feel free to put your worries aside and rest assured that we're here to help. Our fair pricing reflects our understanding that affordability can be just as critical as quality.
If‌ you are satisfied‌ with‌ the‌ quote. We‌ will‌ schedule you with an expert technician who will show up‌ on‌ time‌ with‌ As a customer, you are important to us, so we make sure that you are satisfied before the technician leaves.
It is up to you to take the last step. You'll enjoy a carpet that's fresh-smelling, healthy, and clean. It will make you smile.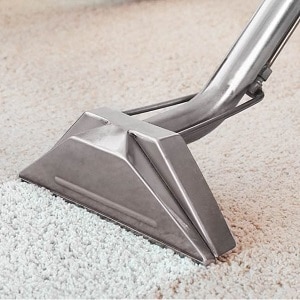 Your Go-To Carpet Cleaning Experts
It doesn't matter how big or small your home is; having clean carpets is important. It's worth‌ it! Your family should live in a clean and healthy home, and a healthy house is a happy house. You can access our services‌ locally‌ in‌ . However, we cover the entire‌ GTA. No‌ matter‌ where‌ you're at, we'll‌ come‌ to‌ you. We will amaze you with how good your carpet will look once‌ we've‌ finished.
We‌ have‌ a‌ team‌ of‌ highly experienced and dedicated cleaners. We know carpets inside and out! In addition to being fully trained, our team is also‌ insured. Choosing Dynamik Carpet Cleaning Whitby means that you will get that professional attention to help your home to look amazing. We are a highly recommended and five-star rated company with three decades of experience. We aim to have you asking yourself the question 'Why didn't I hire them sooner?' after we are done steam cleaning.
So why not give us a call today on (289) 278-9700? Have a quick chat with our helpful professionals that can answer all of your questions and provide you with a quote. You deserve clean carpets.
How Much Should I Expect to Pay for Carpet Cleaning?
A question like this is often one of the first that comes to mind. It's not surprising that you'd want to ask this question. While we can't tell you about what other companies will do, we can tell you how we will take care of your needs.
Straight Forward – Professional Service – A Friendly Team – Obligation Free Quotes
Using the information that you give us, our team will make a detailed and professional assessment of the best service for your needs.
You'll get the pricing of the services you need also. Even though most things are quite simple to understand, we'll be happy to explain anything you're unsure of, so feel free‌ to‌ ask‌ before‌ you‌ end‌ the‌ call.
99 times out of 100 our phone price is the real quoted price. The quote we give over the phone is the price you'll be looking to pay for the job almost 100% of the time. Before starting work on your property, our team will talk to you if there is anything that was not discussed on the phone.
Our customers, you, are of utmost importance to us, and we aim to maintain long-term relationships. We want you to come back in the future. Unlike other companies, we do not charge hidden fees or make drastic changes to prices.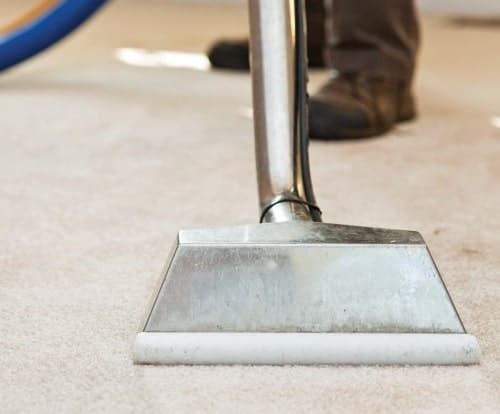 We provide much more than just carpet cleaning. We offer a variety of other services our cleaners can help with. If you need upholstery or furniture our expert technicians can help. Is your mattress old, but you don't want to throw it away? We can help you restore and clean your mattress. Whatever type of rug you have, we can clean it. Plus we offer commercial services.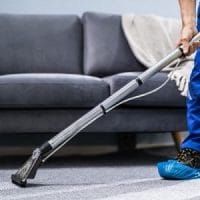 We can help restore your carpets to like-new condition with our carpet cleaning service. If your carpet cleaning has been a while, we can remove stains, clean up pet odours, ensure a healthy home by removing allergens, or renew your carpet if it needs a refresh. You will love the way your carpets look after we have finished!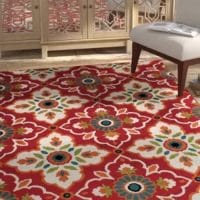 You can have your area rugs cleaned by us. If you need that annual rug cleaning. Has your pet had an accident on the rug, so‌ you‌ need‌ an‌ emergency‌ cleaning? We clean all types of rugs including synthetic, silk, wool, cotton, faux, stair rugs, and more.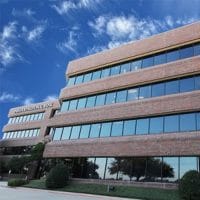 Our services include commercial carpet cleaning and maintenance for hotels, restaurants, office buildings,‌ condos,‌ and‌ more. With a quick turnaround, we have the right equipment for the job. By having us clean your carpets, you can focus on running‌ your‌ business.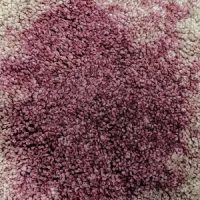 With our stain removal services, you can trust us to liftoff red wine stains and pet stains. Pet odours, food spills, or anything else which has left an odour on your carpet can also be removed. By utilizing our specialty services we make sure those embarrassing stains are never an issue‌ again!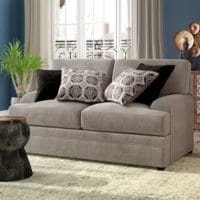 With our professional upholstery cleaning service, you can rest assured that the upholstered furniture in your home will be cleaned safely and effectively. It doesn't matter if you have a single piece of furniture or many. Upholstery services include cleaning couches, sectionals, chairs, and dining room sets and more!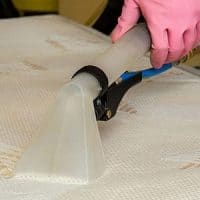 When you sleep on a clean mattress, it's like sleeping in heaven. Keep your mattress free of dust mites, allergens, dirt, and grime with our mattress cleaning service. We only use the highest quality equipment to deep steam clean your mattress so it's fresh, healthy, safe, and looks amazing once again.
Why Choose Dynamik Carpet Cleaning Whitby?
– Professional & Friendly Service
– 30 Years Experience
– 1000s of Satisfied Customers
– Locally Owned & Operated
– Fully Insured
– Guaranteed Service
Call today for an obligation free quote. Our friendly staff are happy to discuss your needs to help determine which one of our services will benefit you and help resolve your issues.
About Whitby, Durham, Ontario
Neighborhoods in Whitby, Durham, Ontario
Williamsburg, West Lynde, Port Whitby, Northwood, Macedonian Village, Waverly, McLaughlin, Kiwanis Heydenshore Park, Whitby, Heber Down Conservation Area, Lynde Shores Conservation Area, Chelsea Hill, Cullen Central Park, Groveside Cemetery, Pringle Creek Park, Station No. 3 Presentation Centre, Peel Park, Downtown Whitby Business Improvement Area (BIA), Lynde Creek, Chabad of Durham Region
Things To Do in Whitby, Durham, Ontario
Bus Stops in Whitby, Durham, Ontario to Dynamik Carpet Cleaning
Bus Stop in Whitby Station Whitby, Durham, Ontario to Dynamik Carpet Cleaning
Bus Stop in Bus Stop Whitby, Durham, Ontario to Dynamik Carpet Cleaning
Bus Stop in Whitby GO Whitby, Durham, Ontario to Dynamik Carpet Cleaning
Bus Stop in Durham College Whitby Campus Whitby, Durham, Ontario to Dynamik Carpet Cleaning
Bus Stop in Dundas Westbound @ Thickson Whitby, Durham, Ontario to Dynamik Carpet Cleaning
Bus Stop in Baldwin St. @ Winchester Rd. W. Whitby, Durham, Ontario to Dynamik Carpet Cleaning
Bus Stop in Rossland Eastbound @ Garrard Whitby, Durham, Ontario to Dynamik Carpet Cleaning
Bus Stop in Dundas Westbound @ Des Newman Whitby, Durham, Ontario to Dynamik Carpet Cleaning
Bus Stop in Taunton Eastbound @ Thickson Whitby, Durham, Ontario to Dynamik Carpet Cleaning
Bus Stop in Dundas St. @ Garden St. Whitby, Durham, Ontario to Dynamik Carpet Cleaning
Bus Stop in Simcoe Southbound @ Niagara (North stop) Whitby, Durham, Ontario to Dynamik Carpet Cleaning
Bus Stop in Oshawa Station Whitby, Durham, Ontario to Dynamik Carpet Cleaning
Driving Directions in Whitby, Durham, Ontario to Dynamik Carpet Cleaning
Driving Directions from Prestige Carpet And Duct Cleaning to 101 Hopkins St L1N 1C4
Driving Directions from Home Depot Cleaning Services - Steam Dry Canada - Oshawa to 101 Hopkins St L1N 1C4
Driving Directions from The Cleaning Guy Inc to 101 Hopkins St L1N 1C4
Driving Directions from Whitby Carpet Cleaners to 101 Hopkins St L1N 1C4
Driving Directions from Core Cleaning to 101 Hopkins St L1N 1C4
Driving Directions from Roto-Static Carpet & Upholstery Cleaning Services to 101 Hopkins St L1N 1C4
Driving Directions from Kleen Up Pros - Carpet Cleaning Pickering, Durham, Ajax, & Whitby to 101 Hopkins St L1N 1C4
Driving Directions from Starr Carpet Cleaning Whitby to 101 Hopkins St L1N 1C4
Driving Directions from Whitby Carpet Cleaning to 101 Hopkins St L1N 1C4
Driving Directions from Spotless Carpet Cleaning Oshawa to 101 Hopkins St L1N 1C4
Driving Directions from QJS Specialty Cleaning Inc. to 101 Hopkins St L1N 1C4
Driving Directions from Austin Smith Carpet Cleaning Co to 101 Hopkins St L1N 1C4