Mississauga Carpet Cleaning Services by Dynamik
For a 24 Hour Carpet Cleaning Service in
Mississauga Call (647) 277-5124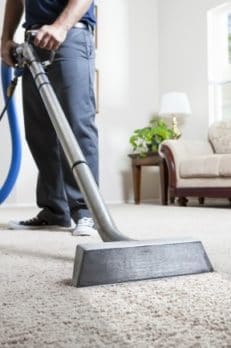 Just imagine your carpet looking immaculate for a moment. It's almost like your carpet was replaced as it looks so good! There's nothing like that fresh smell. That soft touch on your feet as you walk across from room to room. No stains or spots to be found. Dynamik Carpet Cleaning Mississauga is ready to provide you with this‌ world-class‌ carpet‌ cleaning‌ service. We'll get to work while you relax by putting your feet up.
It is important to have a clean and well-maintained home. The home you love. A‌ place‌ to relax and escape the hustle and bustle of daily life. Having clean carpets is your right. Dirty carpets are not only an eyesore. Your carpet may also contain a variety of unpleasant contaminants that you should not be exposed to. The benefits of having a clean house include being healthy and being in a‌ good‌ mood.
Fast response and same-day service. We are always available 24/7 when you need our professionals. We're here to help you with any job you have. Our company has been rated five stars on Google with countless positive reviews. We've been in the business of carpet cleaning for just under 30 years. One might say we know a thing or two about carpet cleaning. Our professional carpet cleaners can help your home or business look and feel like new!
Why not call us today on (647) 277-5124 and one of our friendly team members will happily provide you with an obligation-free quote.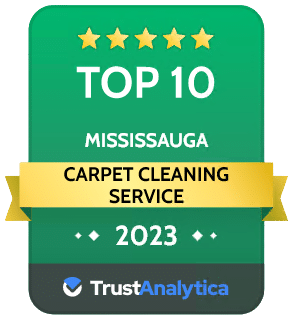 Residential Carpet Cleaning Mississauga
How can our experts help you? What should you expect from Dynamik?
Our team will be pleased to assist you when you contact us. It is our team's mission to provide you, our valued customer, with an honest assessment of what we think will be the best option for steam cleaning‌ your‌ carpets. Afraid you'll‌ have‌ to‌ pay‌ too‌ much‌ for‌ our‌ services? Let us help you and put that stress aside. Our pricing is reasonable. We know how important affordability can be.
If our quote fits your needs. We will schedule the appointment with an expert technician who will arrive with the latest equipment. And most importantly, they will arrive on time. We care about our customers, and you are important to us, so we'll make sure the technician checks with you that you're satisfied before they leave.
The last step is yours to take. Enjoying a fresh-smelling, healthy, and clean carpet that will certainly enhance your feeling of well-being. That‌ will‌ put a smile on‌ your‌ face.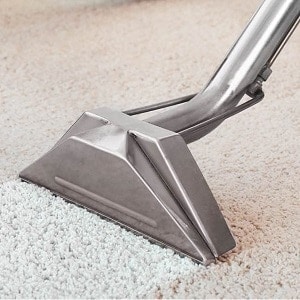 Your Go-To Carpet Cleaning Experts
No‌ matter‌ what size of home you have, clean carpets are a plus. It is well deserved! Your clean home will make you and your family feel good, and a happy home will make you feel good too. We serve customers locally in Mississauga. Our service area includes the entire‌ GTA. Regardless of where you're located, we will come‌ to‌ you. Our service will make your carpets look amazing.
We‌ have‌ a‌ dedicated team of cleaners who‌ are‌ highly‌ experienced. We know carpets inside and out! The members of our team are trained and insured in all aspects of the industry. Choosing Dynamik Carpet Cleaning Mississauga means that you will get that professional attention to help your home to look amazing. Having over three decades of experience, we consistently receive recommendations, high ratings and praise from our customers. We aim to have you asking yourself the question 'Why didn't I hire them sooner?' after we are done steam cleaning.
So why not give us a call today on (647) 277-5124? Have a quick chat with our helpful professionals that can answer all of your questions and provide you with a quote. You deserve clean carpets.
How Much Should I Expect to Pay for Carpet Cleaning?
What a great‌ question! When it comes to our company, we'll be able to give you all the information you need to make an informed choice. As seen below.
Straight Forward – Professional Service – A Friendly Team – Obligation Free Quotes
With details on the situation at hand, our team of experts will be able to provide you with their professional advice on the most viable solutions.
The associated costs and pricing are also provided. We will also make sure that all your questions are answered and nothing is left unclear when we are done with our call.
99 times out of 100 our phone price is the real quoted price. The quote we give over the phone is the price you'll be looking to pay for the job almost 100% of the time. Before starting work on your property, our team will talk to you if there is anything that was not discussed on the phone.
We highly value long-term relationships with our customers. Therefore, we are striving to be your first choice in the future by doing our very best. The final bill will not contain any unexpected fees, even if prices may change (in most cases, not without reason).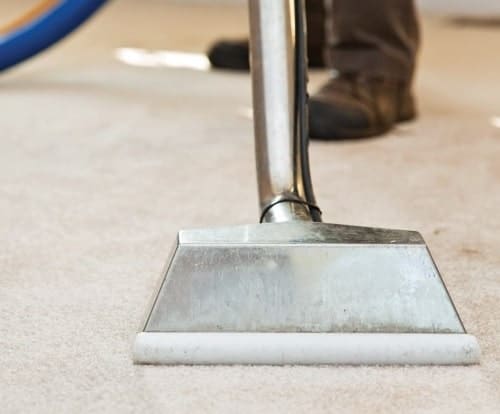 Our service area covers the entire GTA and our services include more than just carpet cleaning. Other services are also available through our cleaners. Alongside our main cleaning services, we can also help with upholstery and furniture cleaning. Have an old mattress, but don't want to throw it away? You may want to try our mattress cleaning and restoration service. There is no rug type too large or too small for us to clean. Additionally, we also offer commercial services.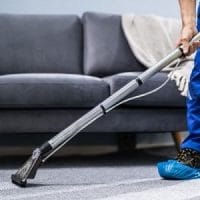 By hiring us for our carpet cleaning services, you can restore your carpets to like-new again. We can take care of any stains, pet odours, allergens, or even renew your carpet if it has been a while since you had it cleaned. You will love how your carpets look when‌ we‌ are‌ done!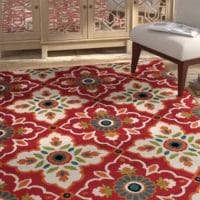 Area rugs can be cleaned by us. If you need that annual rug cleaning. Or‌ did‌ your‌ pet‌ leave a mess on the rug and you need an urgent‌ cleaning? The rugs we clean range from synthetic, silk, wool, cotton, to faux wool, to stair rugs, and so many more.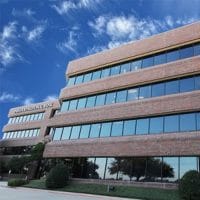 Our company offers‌ commercial‌ carpet‌ cleaning‌ and‌ maintenance‌ services‌ for‌ hotels,‌ restaurants,‌ offices,‌ condos,‌ and‌ more. The equipment we use is up to the job and our turnaround time is fast. Rather than worry about the carpet, you can focus on what you do best:‌ running‌ your‌ business.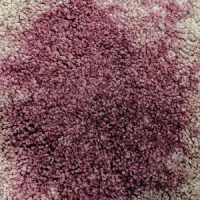 Pet accidents and red wine stains are no problem for us. Additionally, we can deal with the odours caused by pets, food spills, or anything else that stained your carpet. With our specialty services, we'll get rid of‌ any‌ embarrassing‌ stains!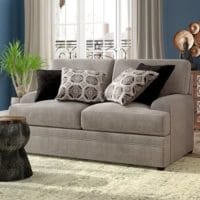 The upholstery cleaning we provide is professional and reliable. We can help you clean one piece of furniture or many. Upholstery cleaning services are for couches,‌ sectionals,‌ loveseats,‌ dining‌ room‌ chairs,‌ and‌ more.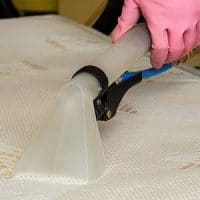 Sleeping on a clean mattress is sleeping in heaven. Our mattress cleaning service gets rid of dust mites, allergens, dirt, and grime. For deep steam cleaning, we only use the best equipment ensuring your mattress is fresh, safe, and healthy all the while looking brand new.
Why Choose Dynamik Carpet Cleaning Mississauga?
– Professional & Friendly Service
– 30 Years Experience
– 1000s of Satisfied Customers
– Locally Owned & Operated
– Fully Insured
– Guaranteed Service
The local Mississauga experts you can put your trust in
(647) 277-5124

About Mississauga, ON
Mississauga ( (listen) MISS-ih-SAW-gə) is a city in the Canadian province of Ontario. It is situated on the shores of Lake Ontario in the Regional Municipality of Peel, bordering Toronto to the east. With a population of 717,961 as of 2021, Mississauga is the sixth-most populous municipality in Canada, third-most in Ontario, and second-most in the Greater Toronto Area after Toronto itself. However, for the first time in its history, the city's population declined according to the 2021 census, from a 2016 population of 721,599 to 717,961, a 0.5 percent decrease.The growth of Mississauga was attributed to its proximity to Toronto. During the latter half of the 20th century, the city attracted a multicultural population and built up a thriving central business district. Malton, a neighbourhood of the city located in its northeast end, is home to Toronto Pearson International Airport, Canada's busiest airport, as well as the headquarters of many Canadian and multinational corporations. Mississauga is not a traditional city, but is instead an amalgamation of three former villages, two townships, and a number of rural hamlets (a general pattern common to several suburban GTA cities) that were significant population centres, with none being clearly dominant, prior to the city's incorporation that later coalesced into a single urban area.Indigenous people have lived in the area for thousands of years and Mississauga is situated on the traditional territory of the Huron-Wendat, Haudenosaunee and Anishinaabeg people, including the Mississaugas. == History == === Palaeo-Indian Period (9000–8500 BCE) === A single site in Mississauga with Hi-Lo projectile points was registered in the Ontario Ministry of Culture database of archaeological sites. Lake Ontario was much smaller at this time, and sites from this period may be 500 m into the lake. === Archaic Period (8000-1000 BCE) === According to Smith, there was a growing population at this time.
Neighborhoods in Mississauga, ON
Port Credit, Erin Mills, Streetsville, Meadowvale, Mississauga Valley, Clarkson, Cooksville, Lakeview, Lorne Park, Churchill Meadows, Erindale, Dixie, East Credit, Mineola, Rockwood Village, Sherwood Forrest, Sheridan Homelands, Applewood Hills, Lorne Park Estates, Applewood Acres, Rattray Park Estates, Erindale Woodlands, Meadowvale West, Derry West, Old Malton Village, Lisgar, Streetsville Junction, Victory Village, Glen Leven, Sheridan Park, Orchard Heights, Meadow Wood, Marvin Heights, Riverview, Ridgewood, Summerville, Park Royal, Applewood Heights, Westwood, Mount Charles, Burnhamthorpe, Britannia, Vista Heights, Birchwood, Fairview
Things To Do in Mississauga, ON
Bus Stops in Mississauga, ON to Dynamik Carpet Cleaning
Bus Stop in Square One, Mississauga Mississauga, ON to Dynamik Carpet Cleaning
Bus Stop in Erin Mills Station Mississauga, ON to Dynamik Carpet Cleaning
Bus Stop in Westwood Mall MiWay Bus Terminal Mississauga, ON to Dynamik Carpet Cleaning
Bus Stop in Dixie station Mississauga, ON to Dynamik Carpet Cleaning
Bus Stop in Meadowvale Go Mississauga, ON to Dynamik Carpet Cleaning
Bus Stop in South Common Centre Bus Terminal Mississauga, ON to Dynamik Carpet Cleaning
Bus Stop in Mississauga City Centre Transit Terminal Mississauga, ON to Dynamik Carpet Cleaning
Bus Stop in Mississauga Rd At The Collegeway Mississauga, ON to Dynamik Carpet Cleaning
Bus Stop in Square One Mississauga, ON to Dynamik Carpet Cleaning
Bus Stop in Dundas St At Hensall Circle Mississauga, ON to Dynamik Carpet Cleaning
Bus Stop in Bus Stop # 117 Mississauga, ON to Dynamik Carpet Cleaning
Bus Stop in Eglinton Ave E At Central Pky E Mississauga, ON to Dynamik Carpet Cleaning
Driving Directions in Mississauga, ON to Dynamik Carpet Cleaning
Driving Directions from Pamir Carpet Cleaning | Tile and Grout | Upholstery | Area Rug | Marble Restoration Mississauga to Dynamik Carpet Cleaning
Driving Directions from Luna Carpet & Upholstery Rug Cleaning to Dynamik Carpet Cleaning
Driving Directions from Mississauga Carpet & Rug Care to Dynamik Carpet Cleaning
Driving Directions from Rob's Carpet Cleaning Repairing Installation & Stretching Services to Dynamik Carpet Cleaning
Driving Directions from CARPET AND UPHOLSTERY STEAM CLEANING to Dynamik Carpet Cleaning
Driving Directions from Dynamik Carpet Cleaning to Dynamik Carpet Cleaning
Driving Directions from TrueKlean to Dynamik Carpet Cleaning
Driving Directions from Stay Clean GTA to Dynamik Carpet Cleaning
Driving Directions from Evergreen Carpet Cleaning to Dynamik Carpet Cleaning
Driving Directions from F & Z Mississauga Carpet Cleaning to Dynamik Carpet Cleaning
Driving Directions from G&B Carpet & Upholstery Steam Cleaning to Dynamik Carpet Cleaning
Driving Directions from G & O Carpet Cleaning to Dynamik Carpet Cleaning
Reviews for Dynamik Carpet Cleaning Mississauga, ON