Oakville Carpet Cleaning Services by Dynamik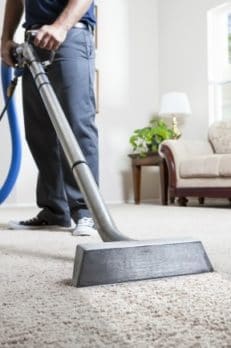 Imagine‌ your carpet looks spotless and amazing for a moment. Your‌ carpet‌ looks‌ brand‌ new. That‌ fresh‌ scent. As you walk from room to room, your feet feel that soft touch. No stains or spots. Dynamik Carpet Cleaning Oakville is ready to provide you with this‌ world-class‌ carpet‌ cleaning‌ service. We will take care of everything for you while you lay back, relax, and let us work on the task at hand.
Cleanliness and freshness should be the hallmark of your home. Home, a place to be happy. A peaceful and serene place where you can escape the many pressures of modern life. Your carpet deserves to be cleaned. A dirty carpet is not only an eyesore. Carpets can also contain several nasty things that you shouldn't be keeping around. A clean home is healthy, pleasing to the eyes, and puts you in‌ a‌ good‌ mood.
Providing lightning-fast response times and 24/7 services, our professionals are ready to assist you at any time of the day. It doesn't matter what task you have, we can help you with it. We‌ have countless positive reviews online and we're five-star rated. We have been providing carpet cleaning services for‌ just‌ under‌ 30‌ years. You can say we know a little something about carpet cleaning, so we can help. Whether you need a carpet cleaning service for your home or business, you will be amazed by the results!
Why not call us today on (647) 277-5124 and one of our friendly team members will happily provide you with an obligation-free quote.
Residential Carpet Cleaning Oakville
Want‌ to‌ know‌ more about what we can do for you and what you can expect from our specialists?
We will make sure you are taken care of by our team when you call us. Our team takes the time to provide you with an honest assessment of what we think will be the best option to steam clean your carpets. Concerned about the price? Don't worry, we're here to help. Our fair pricing reflects our understanding that affordability can be just as critical as quality.
If you're good to go with our quote. We‌ will‌ schedule you with an expert technician who will show up‌ on‌ time‌ with‌ We value our customers and we value you, therefore, the technician will ensure‌ that‌ you‌ are‌ fully satisfied‌ before‌ finishing‌ the‌ job.
Finally, it's your turn. Enjoying a fresh-smelling, healthy, and clean carpet that will certainly enhance your feeling of well-being. That‌ will‌ put a smile on‌ your‌ face.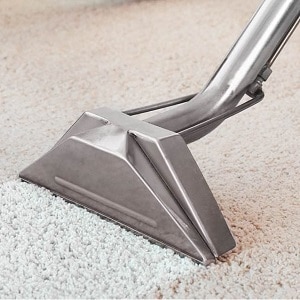 Your Go-To Carpet Cleaning Experts
Clean carpets provide a benefit to every homeowner, regardless of how big or small their home is. You and your family deserve it! If your house is clean, it's healthy, and a healthy house is a happy house. You can access our services‌ locally‌ in‌ . Our service area includes the entire‌ GTA. We'll come to you wherever you are. We can transform your carpets into a work of art; they will look brand new!
Dedicated cleaners with many years of experience work for us. It's as if we know carpets by heart. All of our team members are fully qualified‌ and‌ insured. Hiring Dynamik Carpet Cleaning Oakville means you will get the proper attention from service a professional to make your place look amazing. We are known for our five-star ratings that come along with three decades of experience and being consistently recommended. You will only have one question left after hiring us to clean your carpets: 'Why didn't I hire them for their steam cleaning services sooner?'.
So why not give us a call today on (647) 277-5124? Have a quick chat with our helpful professionals that can answer all of your questions and provide you with a quote. You deserve clean carpets.
How Much Should I Expect to Pay for Carpet Cleaning?
While this is one of many questions that you may have, it's certainly an important one. It's‌ impossible‌ to‌ predict‌ what‌ will happen at other companies. We can, however, tell you exactly what we will do.
No Fluff – No Hype – No-Nonsense – Upfront Attitude About Fees
We will give you our professional opinion of the service we recommend when you call us based on the information you provide us.
And‌ the‌ associated‌ pricing‌ and‌ costs. To ensure complete transparency, we'll confirm that you understand everything before we are done speaking on the phone.
Almost 100 percent of the time, the price we give over the phone is the amount we charge. Before starting work on your property, our team will talk to you if there is anything that was not discussed on the phone.
Building long-term customer relationships are essential to our company. Because of this, we want to ensure that you'll come to us in the future should you need anything. When it comes to pricing, the worst we're likely to do is adjust depending on additional factors (such as issues that were not discussed over the phone as we mentioned above).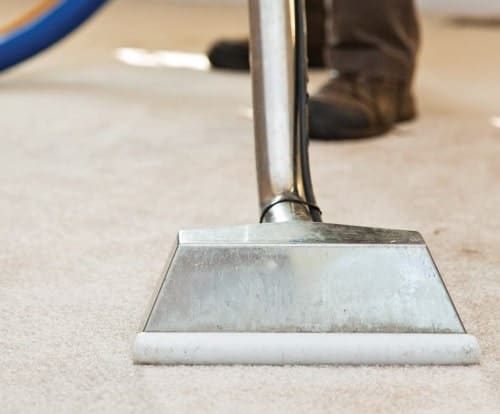 What else can we help you with? If you're interested in services other than carpet cleaning, you'll be glad to know our team of skilled cleaners does much more! Another service that our team of professionals can provide is furniture and upholstery cleaning. Aside from these, our experts also offer mattress cleaning. We also clean rugs daily. Additionally, we also offer commercial services.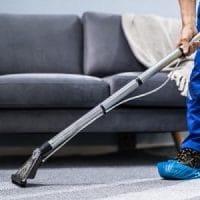 We can help restore your carpets to like-new condition with our carpet cleaning service. Our carpet cleaning team can remove stains, eliminate pet odours, remove allergens, and rejuvenate your carpets if they need it. When we are finished cleaning your carpets, they will be amazing!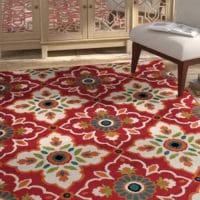 Cleaning area rugs is something we also do. If you need that once-off clean for an area rug or a rug that you get cleaned every year. Have you had a pet accident on the rug, and now you require‌ emergency‌ cleaning and more?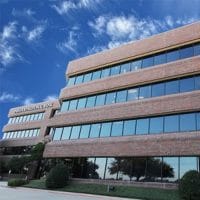 Our company offers‌ commercial‌ carpet‌ cleaning‌ and‌ maintenance‌ services‌ for‌ hotels,‌ restaurants,‌ offices,‌ condos,‌ and‌ more. Fast turnaround time and the right equipment are our strengths. Your business operations are very important. So take one thing off your plate and let us deal with your carpets.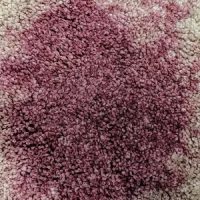 We can remove‌ stains‌ like‌ red‌ wine‌ and‌ pet‌ accidents. We‌ also‌ handle odours caused by pets, food spills, or anything else that has left a stain or left an odour on your carpet. If you decide to use our specialty services, you will never have to worry about embarrassing‌ stains‌ ever‌ again!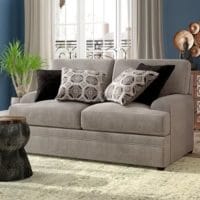 Upholstery cleaning services provided by us are cost-effective, effective, and dependable. We can assist you with cleaning a single piece of furniture or many. Our cleaning services cover‌ couches,‌ sectionals,‌ loveseats,‌ dining‌ room‌ chairs,‌ and‌ more.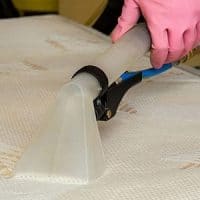 Clean mattresses are like a breath of fresh air. Keep your mattress free of dust mites, allergens, dirt, and grime with our mattress cleaning service. We‌ deep steam clean your mattress with only the top-quality equipment so it is clean, healthy, and safe‌ once‌ again.
Why Choose Dynamik Carpet Cleaning Oakville?
– Professional & Friendly Service
– 30 Years Experience
– 1000s of Satisfied Customers
– Locally Owned & Operated
– Fully Insured
– Guaranteed Service
Call today for an obligation free quote. Our friendly staff are happy to discuss your needs to help determine which one of our services will benefit you and help resolve your issues.
About Oakville, ON
Oakville is a town in Halton Region, Ontario, Canada. It is located on Lake Ontario between Toronto and Hamilton. At its 2021 census population of 213,759, it is Ontario's largest town. Oakville is part of the Greater Toronto Area, one of the most densely populated areas of Canada. == History == In 1793, Dundas Street was surveyed for a military road. In 1805, the Legislative Assembly of Upper Canada bought the lands between Etobicoke and Hamilton from the indigenous Mississaugas people, except for the land at the mouths of Twelve Mile Creek (Bronte Creek), Sixteen Mile Creek, and along the Credit River. In 1807, British immigrants settled the area surrounding Dundas Street as well as on the shore of Lake Ontario.In 1820, the Crown bought the area surrounding the waterways. The area around the creeks, 960 acres (3.9 km2), ceded to the Crown by the Mississaugas, was auctioned off to William Chisholm in 1827. He left the development of the area to his son, Robert Kerr Chisholm, and his brother-in-law, Merrick Thomas. Chisholm also formed shipbuilding business in Oakville Navy Street and Sixteen Mile Creek (Halton Region) and lasted until 1842, but shipbuilding in Oakville lasted into the late 20th century.The population in 1846 was 1,500.
Neighborhoods in Oakville, ON
Bronte, Glen Abbey, West Oak Trails, Trafalgar, Falgarwood, Uptown Core, West Oakville, Palermo, Kerr Village, Bronte Station, Palermo West, Ennisclare Park, Holton Heights, Westmount, Castle Green, Sunningdale, Clearview, Glenorchy, Snider, Kent Gardens, Charnwood
Things To Do in Oakville, ON
Bus Stops in Oakville, ON to Dynamik Carpet Cleaning
Bus Stop in Oakville Bus Stop Oakville, ON to Dynamik Carpet Cleaning
Bus Stop in Dundas St West + Third Line Oakville, ON to Dynamik Carpet Cleaning
Bus Stop in Oakville GO Bus Oakville, ON to Dynamik Carpet Cleaning
Bus Stop in 430 Wyecroft Rd at Oakville Transit Oakville, ON to Dynamik Carpet Cleaning
Bus Stop in Oakville Place Oakville, ON to Dynamik Carpet Cleaning
Bus Stop in Neyagawa Blvd + Dundas St West Oakville, ON to Dynamik Carpet Cleaning
Bus Stop in South Oakville Centre Oakville, ON to Dynamik Carpet Cleaning
Bus Stop in Uptown Core Terminal Oakville, ON to Dynamik Carpet Cleaning
Bus Stop in Lakeshore Rd West + Jones St Oakville, ON to Dynamik Carpet Cleaning
Bus Stop in 373 Wyecroft Rd opposite of Oakville Transit Oakville, ON to Dynamik Carpet Cleaning
Bus Stop in Speers Rd. and Third Line Oakville, ON to Dynamik Carpet Cleaning
Bus Stop in Sheridan College Oakville, ON to Dynamik Carpet Cleaning
Driving Directions in Oakville, ON to Dynamik Carpet Cleaning
Driving Directions from Oliva Carpet & Rug Cleaning to Dynamik Carpet Cleaning
Driving Directions from On The Spot Carpet Cleaning Specialists to Dynamik Carpet Cleaning
Driving Directions from Action Chem-Dry Carpet & Upholstery Cleaning Oakville to Dynamik Carpet Cleaning
Driving Directions from Fresh Maple Cleaning Services to Dynamik Carpet Cleaning
Driving Directions from Lakeshore Carpet Cleaners to Dynamik Carpet Cleaning
Driving Directions from Shiny Home Care to Dynamik Carpet Cleaning
Driving Directions from B & B Oakville Carpet Cleaning to Dynamik Carpet Cleaning
Driving Directions from Persian Rug Services to Dynamik Carpet Cleaning
Driving Directions from Amazing Results Cleaning Solutions (Oakville) to Dynamik Carpet Cleaning
Driving Directions from Metro Chem-Dry to Dynamik Carpet Cleaning
Driving Directions from Roto-Static to Dynamik Carpet Cleaning
Driving Directions from Oliva Carpet & Rug Cleaning to Dynamik Carpet Cleaning
Reviews for Dynamik Carpet Cleaning Oakville, ON