Whitchurch-Stouffville Carpet Cleaning Services by Dynamik
For a 24 Hour Carpet Cleaning Service in
Whitchurch-Stouffville Call (289) 212-6850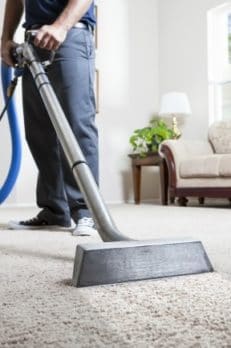 Imagine‌ your carpet looks spotless and amazing for a moment. It looks like your carpet just got installed. You can smell the freshness. When you walk from room to room, your feet feel soft under your feet. Nothing to be seen in the way of stains or spots. With our world-class service, Dynamik Carpet Cleaning Whitchurch-Stouffville offers this and more. As we begin working, you can put your feet up and relax.
It's time for a fresh and clean home. Having a happy home is important. A place you can always go back to for some peace and quiet. Clean carpets are a right. Dirty carpets are not only unsightly. You shouldn't have to deal with the nasty things that can be found in carpets. You feel good when your home is clean. It's easy on the eyes, and puts you in‌ a‌ great‌ mood.
With our lightning-fast response time and 24/7 service, we have a team of professionals on hand at all times. No matter the job on hand we are here to help you. We‌ have countless online positive reviews and are 5-star rated. We have been in the carpet cleaning business for‌ just‌ under‌ 30‌ years. You could say we have a bit of experience in carpet cleaning. No matter what kind of carpet you need to have cleaned, our pro carpet cleaners will make you say "wow!" They'll get your house, or even your business, looking like new.
Why not call us today on (289) 212-6850 and one of our friendly team members will happily provide you with an obligation-free quote.


Residential Carpet Cleaning Whitchurch-Stouffville
Do you want to know what we offer and what we can do for you?
We will make sure you are taken care of when you call. To provide you with a comprehensive assessment of the best options to steam clean your carpet, our team will take the time to conduct an honest analysis. Worried‌ about how much we'll charge you? Do not worry about that stress. We‌ are‌ here‌ to‌ help‌ you. Our fair pricing reflects our understanding that affordability can be just as critical as quality.
If you're good to go with our quote. We‌ will‌ schedule you with an expert technician who will show up‌ on‌ time‌ with‌ the‌ latest‌ equipment. We care about our customers, and you are important to us, so we'll make sure the technician checks with you that you're satisfied before they leave.
You've got one last step. You will get to enjoy fresh-smelling, healthy, and clean carpets that will bring a smile to your face.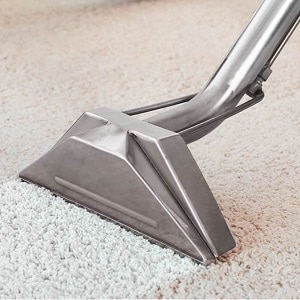 Your Go-To Carpet Cleaning Experts
It doesn't matter how big or small your home is, you need clean carpets. It is well deserved! Clean homes are healthy homes‌ for‌ you‌ and‌ your‌ family,‌ and‌ a‌ healthy‌ home‌ is‌ a‌ happy‌ home. We can help you with our services if you are based in Whitchurch-Stouffville. The GTA is covered as well. Regardless of where you're located, we have a huge service area, and we will come‌ to‌ you. Your carpets will look amazing with our service.
We‌ have‌ a‌ dedicated team of professional cleaners‌ that‌ are‌ highly‌ experienced. Our team knows‌ carpets‌ like‌ the‌ back‌ of‌ their‌ hand! In addition to the 10 years of average experience our team members have, we are fully insured. The advantage of hiring Dynamik Carpet Cleaning Whitchurch-Stouffville is that you will receive the right amount of attention from an expert service provider to make your place look amazing. Having over three decades of experience, we consistently receive recommendations, high ratings and praise from our customers. We know that after you've hired us to steam clean your carpets, the only question you will be asking is, 'Why did I not hire‌ them‌ sooner?'.
So why not give us a call today on (289) 212-6850? Have a quick chat with our helpful professionals that can answer all of your questions and provide you with a quote. You deserve clean carpets.
How Much Should I Expect to Pay for Carpet Cleaning?
While this is one of many questions that you may have, it's certainly an important one. We may not be able to speak for other businesses, but we can certainly tell you how our company will aim to treat you when it comes to your quote.
No Gimmicks – No Hype – Highly Trained Team – An Honest Stance On Pricing – Fast Turn Around
Based on the information you provide us, Dynamik will provide you with our professional opinion about the service we recommend.
Along with this, we'll also give you the costs associated with the services you may require. We will explain anything you're unsure of, so if you have a question before you hang up, don't hesitate to ask.
Almost 100 percent of the time, the price we give over the phone is the amount we charge. Any issues that may have been overlooked (or that occur between booking and arrival) can be dealt with easily, but our expert will discuss this with you beforehand.
Our customers, you, are of utmost importance to us, and we aim to maintain long-term relationships. We hope to see you again in the future – which is why we put in the time and effort to get the job done properly. With us, you won't have to worry about any hidden fees or drastic price changes.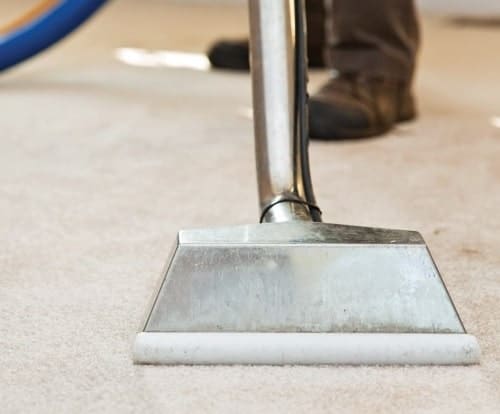 In need of something else? You may be glad to hear that we offer services other than carpet cleaning through our team of cleaners. Alongside our main cleaning services, we can also help with upholstery and furniture cleaning. Aside from these, our experts also offer mattress cleaning. We clean all types of rugs no matter the type. And we also offer our services commercially, so you won't need to worry if you need our help to take care of your business cleaning needs.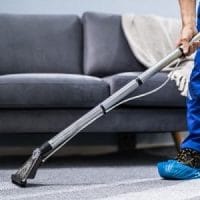 By hiring us for our carpet cleaning services, you can restore your carpets to like-new again. In case your carpet has not been cleaned in some time, we can eliminate stains, clean up pet odours, ensure a healthy home by eliminating allergens, or simply renew your carpet if it requires a‌ refresh. When we are finished cleaning your carpets, they will be amazing!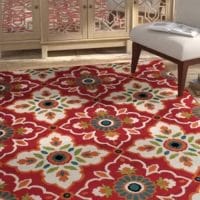 We offer area rug cleaning. If you need that once-off clean for an area rug or a rug that you get cleaned every year. Or your pet's paws soiled the rug, and do you‌ need‌ an‌ emergency‌ cleaning. Rug cleaning services are offered for synthetic, silk, wool, cotton, faux, stair rugs and more!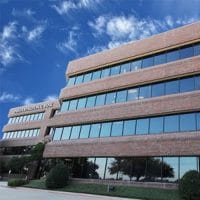 We offer a variety of commercial carpet cleaning services mainly for hotels, restaurants, condos, offices. But, we can help service any commercial premises. Providing fast turnaround with the right equipment is our strong suit. Your business operations are very important. So take one thing off your plate and let us deal with your carpets.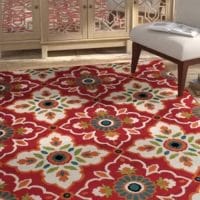 With our stain removal services, you can trust us to liftoff red wine stains and pet stains. Additionally, we remove odours caused by pets, food spills, or any other spill that leaves stains and an odour on your carpet. If you decide to use our specialty services, you will never have to worry about embarrassing‌ stains‌ ever‌ again!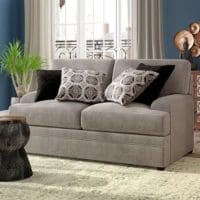 Upholstery cleaning services provided by us are cost-effective, effective, and dependable. If you need your furniture cleaned or your many items, we‌ can‌ help. We clean couches, sectionals, loveseats, dining room chairs, and more.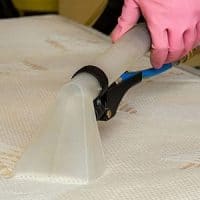 You can enjoy a better night's sleep if your mattress is clean. Our mattress cleaning service removes dust mites, allergens, dirt, and grime from your mattress. With our deep steam cleaning services, your mattress will be fresh, healthy, safe, and look brand new‌ again.
Why Choose Dynamik Carpet Cleaning Whitchurch-Stouffville?
– Professional & Friendly Service
– 30 Years Experience
– 1000s of Satisfied Customers
– Locally Owned & Operated
– Fully Insured
– Guaranteed Service
Call today for an obligation free quote. Our friendly staff are happy to discuss your needs to help determine which one of our services will benefit you and help resolve your issues.
The local Whitchurch-Stouffville experts you can put your trust in
(289) 212-6850

Dynamik Carpet Cleaning Whitchurch-Stouffville
115 Church St S
Whitchurch-Stouffville, ON L4A 4T9, Canada
(289) 212-6850
About Whitchurch-Stouffville, Ontario
Whitchurch-Stouffville is a town in the Greater Toronto Area of Ontario, Canada, approximately 50 km (31 mi) north of downtown Toronto, and 55 km (34 mi) north-east of Toronto Pearson International Airport. It is 206.22 km2 (79.62 sq mi) in area, and located in the mid-eastern area of the Regional Municipality of York on the ecologically-sensitive Oak Ridges Moraine. Its motto since 1993 is "country close to the city".
Neighborhoods in Whitchurch-Stouffville, Ontario
Stouffville, Ringwood, Whitchurch-Stouffville, Whitchurch Conservation Area, Dickson Hill, Vinegar Hill, Wismer Commons, Mongolia, Karen's Neighborhood Police, Quaker, Stouffville Conservation Area and Reservoir, Town of Whitchurch-Stouffville, Locust Hill, Berczy Village, 6 Whitaker Way Stouffville Ontario, Greensborough, Stouffer Street Parkette, Ballantrae, Bruce's Mill Conservation Park, Altona
Things To Do in Whitchurch-Stouffville, Ontario
Bus Stops in Whitchurch-Stouffville, Ontario to Dynamik Carpet Cleaning
Bus Stop in Baker Hill Blvd / Millard St Whitchurch-Stouffville, Ontario to Dynamik Carpet Cleaning
Bus Stop in Main St / Blake St Whitchurch-Stouffville, Ontario to Dynamik Carpet Cleaning
Bus Stop in Main St. @ Tenth Line Whitchurch-Stouffville, Ontario to Dynamik Carpet Cleaning
Bus Stop in Main St / Charles St Whitchurch-Stouffville, Ontario to Dynamik Carpet Cleaning
Bus Stop in Main St. @ Baker Hill Blvd. Whitchurch-Stouffville, Ontario to Dynamik Carpet Cleaning
Bus Stop in Old Elm (formerly Lincolnville) Bus Facility - GO Transit Whitchurch-Stouffville, Ontario to Dynamik Carpet Cleaning
Bus Stop in Main St. @ Sandiford Dr. Whitchurch-Stouffville, Ontario to Dynamik Carpet Cleaning
Bus Stop in Reeves Way Blvd Stop # 6121 Whitchurch-Stouffville, Ontario to Dynamik Carpet Cleaning
Bus Stop in Tenth Line / Hoover Park Dr Whitchurch-Stouffville, Ontario to Dynamik Carpet Cleaning
Bus Stop in Main St / Stouffer St Whitchurch-Stouffville, Ontario to Dynamik Carpet Cleaning
Bus Stop in Main St. @ Tenth Line Whitchurch-Stouffville, Ontario to Dynamik Carpet Cleaning
Bus Stop in Millard St / West Lawn Cres Whitchurch-Stouffville, Ontario to Dynamik Carpet Cleaning
Driving Directions in Whitchurch-Stouffville, Ontario to Dynamik Carpet Cleaning
Driving Directions from Fully Completely Inc Cleaning & Restoration to 115 Church Street L4A 4T9
Driving Directions from Durham Steam Cleaning to 115 Church Street L4A 4T9
Driving Directions from P & Q Carpet Cleaning & Rug Cleaning to 115 Church Street L4A 4T9
Driving Directions from Bayview Steam Cleaning to 115 Church Street L4A 4T9
Driving Directions from Foxtail Property Services Inc. to 115 Church Street L4A 4T9
Driving Directions from Nautavac Cleaning Systems to 115 Church Street L4A 4T9
Driving Directions from Traverse Auto Detailing Express to 115 Church Street L4A 4T9
Driving Directions from PuroClean Restoration York Durham North to 115 Church Street L4A 4T9
Driving Directions from Steam Kleen Newmarket to 115 Church Street L4A 4T9
Driving Directions from Bayview Steam Cleaning #2 to 115 Church Street L4A 4T9
Driving Directions from ADDED TOUCH Cleaning Services to 115 Church Street L4A 4T9
Driving Directions from UltiClean Inc. to 115 Church Street L4A 4T9