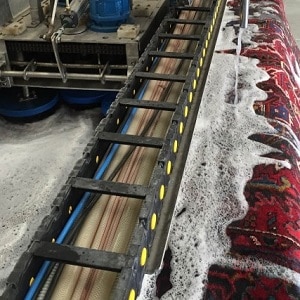 Are you looking for an area rug cleaning service that offers the best quality cleaning and won't break the bank? Did your kids accidentally spill something on your rug? Or perhaps there was a pet accident on a rug. The bottom line is that most quality rugs are not cheap. So why would you want to spend a lot of money on replacing a rug when you could simply have your area rug cleaned and restored. Making it look like it's new once again.
Dynamik is a company that offers top-notch area rug cleaning services at affordable prices. Our team is experienced in all types of fabrics and textures, from wool, silk and cotton, oriental to Persian, even synthetic rugs. Whether you're looking for rug cleaning for multiple rugs or just one, we've got you covered.
Most people don't think about their area rugs until everyday life happens and stains take place. You might be thinking you can't afford professional cleaners or don't have enough time to deal with the hassle of it all. This is where we come to the rescue!
Dynamik helps you with all of this. Our prices are reasonable. We do all the heavy lifting to clean your rug if it's on-site or at our specialized factory. And we make sure that your rug comes back to you looking as clean as can be. Once you take delivery you will see that your rug will look as good as when it left the store the first time.
Plus our quick and efficient rug cleaning process will have your rug looking new in no time! We have a fast turnaround time. Just think about how lovely your place will look with your rug now clean, stain-free and smelling fresh. It will feel good. Visitors that come by will be sure to notice! It will make the room it's in shine.
We're here 24/7, just give us a call anytime day or night and we will be happy to discuss your area rug cleaning needs and get you booked in. Our rug cleaners can deal with the dirtiest rugs that have accumulated years and years worth of gunk and grime. And make them look brand new. No job is too big or small for our team of experts.
It doesn't matter what type of rug you have. Dynamik is a company that can help you clean it. Even if you have a rug cleaning emergency and need a faster than usual turnaround. Perhaps it's a Monday and you need the rug back by midweek. We can get you scheduled in. Call us today for a free quote.
No two rug materials are the same. Each rug has a different type of cleaning process that must be followed. Some get a machine wash and some get a hand wash. But, with our rug cleaning the result is always the same. The removal of all the dirt, grime, gunk, stains and embedded soil. This results in a rug that looks new and feels soft just like it was when you first bought it.
Below is the process our company follows. This applies to all rugs. If they are cleaned on-site or if the rug cleaning takes place in our specialized facility.

Pre Inspection of the Rug
We thoroughly inspect all aspects of your rug to understand what issues we are dealing with. This allows us to plan the individual cleaning process for your rug. Each area rug has a different method depending on its base material.

Dusting & Vacuuming
Next is a proper vacuum. This is a high-powered manual vacuum on-site or we use our dusting machine in our facility. This machine removes the debris that has built up over years that is near impossible to remove with any other method.

Washing / Steam Cleaning
Next up is washing and the actual rug cleaning. The rug will either be hand washed. Or we will use our specialized machinery and tools to wash your rug. If we are rug cleaning on-site it will be most likely be steam cleaned by our specialized area rug cleaning machine.

Centrifuge Pre-Dry (In Facility)
After washing your rug it's drenched with water to remove all excess chemicals and soap. We use a special pre-drying process with a high-powered centrifuge if the rug is in our facility. This extracts most of the water stored in the area rug.

Controlled Dry
Next is a controlled dry if your rug is at our facility. We hang your rug in our special drying room where the temperature and humidity are controlled to allow for the ideal drying conditions. Each rug is different, drying takes up to a day. Rugs cleaned on-site will be dried in your home.

Final Inspection and Touches
And finally, the last step is to brush your rug to make it look vibrant once again. Then we vacuum one last time and complete a final inspection.
Can Area Rug Cleaning Be Completed in Your Home?
This question must be answered in two parts. The first answer to the question of can an area rug be cleaned in a home depends on the type of rug. In short, rug cleaning in the home is more of a 'tidy up' rather than a proper cleaning. Even weekly vacuuming of a rug will not prevent build-up over the years.
It's very difficult to remove all the dust and debris from a rug without a proper dusting machine. If you have ever taken a rug outside to beat the dust out you might recall it feels like you could beat that rug forever, and then some!
Pounds of soil can build up in rugs. And what happens to soil when you add water? You guessed it! Mud! Mud forms in the fibres when a rug is cleaned without proper dusting and this leads to a 'dry rot' of the rug fibres. If this happens, over time your rug will get worse and worse and eventually it will have to be thrown away as this problem can't be corrected.
To add to this the amount of water that is required to clean a rug properly means that rugs cleaned on-site are difficult to dry properly. If they are placed back in the home while still damp they can start to smell and develop mold.
The only rugs our company recommend for onsite cleaning are cheaper store-bought rugs or non-delicate rugs that need a specific spot removal clean from a stain. All other rugs should be cleaned in a specialized rug cleaning facility.
The best clean you will get for a rug is not in your home. It's in our special rug cleaning facility. This isn't a ploy to make extra money.
It's simply the honest and genuine truth. The best rug cleaning companies do what is best for the rug itself.
Pick Up and Drop Off Service for Area Rugs
For the convenience of our customers, we offer a pick up and delivery service from your place to our facility. We will be happy to pick up your rug at your home or business free of charge. From Newmarket, Oshawa, Thornhill or anywhere else.

A rug can be very heavy. And large! A larger rug won't even fit in an average-sized car unless you are breaking some kind of traffic law and this is not something we recommend.
Instead of lugging a rug back and forth yourself breaking your back let us do the heavy lifting. Literally!
We do this every day, pick up and delivery services for rugs that need to be cleaned. We will schedule a time that suits you to pick up your rug. We can even pick up your area rug from your front door or from inside a side gate of your home if you are not home and are comfortable with this. Once the cleaning is done we will call to let you know and book a delivery time to drop the rug back off to you. We can even help you place it back in the right room. Or, once again, if scheduling is an issue your rug can be dropped off outside your home.
Call our friendly team today to discuss your options.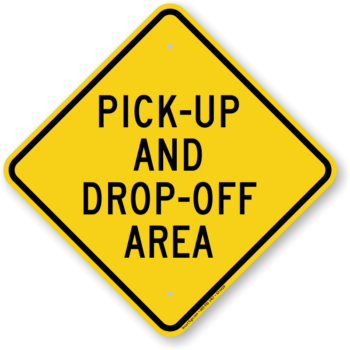 The six-step cleaning process you read above was our brief and summarized version for easy reading.
If you would like to know more about the process our company follows, keep reading below!
Complete Area Rug Assessment
If there has been a spill or an accident on your rug, it may need some extra assessment. We offer specialized area rug assessment to determine the extent of the damage and recommend the best course of action for restoration. To make things easy for you just give us a call and tell us about your situation. If we feel like we need to see the rug before we can provide a proper recommendation we will give you a number to text us some photos so we can take a proper look.
Pre-Treatment and Spot Clean for Hard To Remove Stains
If there is only one small spot that needs stain removal but other areas are just dirty from foot traffic. We will still clean the entire rug as opposed to just a spot clean. Why? Because one area of the rug will look amazing and very clean. And the rest will still look dirty and soiled. If your rug is clean overall and you are just dealing with one stain we can do a spot clean of that one area. But, we do have a minimum service charge. So it may still be worth it to get the whole rug done.
Can You Spot Clean My Area Rug?
If there is only one small spot that needs stain removal but other areas are just dirty from foot traffic. We will still clean the entire rug as opposed to just a spot clean. Why? Because one area of the rug will look amazing and very clean. And the rest will still look dirty and soiled.
If your rug is clean overall and you are just dealing with one stain we can do a spot clean of that one area. But, we do have a minimum service charge. So it may still be worth it to get the whole rug done.
Gentle Scrubbing or Hand-Washing vs Deep Steam Cleaning vs Machine Wash
We use different cleaning methods depending on the type of material your rug is made from. We use a gentle scrubbing or hand-washing technique to remove dirt and stains for delicate area rugs. Our experts can also use a deep steam extraction if your rug has heavy soilage. But, this process will not be used on delicate rugs. You can rest assured that we have your best interest at hand and our cleaning processes are safe and you will not get back a damaged rug.
Area rugs can also be cleaned with a machine. This takes place at our special cleaning facility. We use a large industrial-grade machine to do the heavy lifting for us. A rug that can get a machine wash will always come out looking better and be cleaner overall than an on-site clean. But, only non-delicate rugs can be machine washed.
Eco-Friendly Solutions and Services
We are environmentally conscious, so we use eco-friendly solutions for all of our rug cleaning services. Our experts know the exact type and amount of natural cleaning solution that is required depending on your rug's size, shape and material composition. The green products that we use will not leave any harmful residue on your priceless area rugs. This is physically and economically beneficial to you because it means the rug fibres will be healthier and last longer as well!
Deodorize and Disinfecting Service
We use a gentle, professional-grade hypoallergenic cleaner for all of our services. This includes not only the water and dirt we extract with powerful vacuum suction but also any other materials that may have come into contact with your rugs such as dander from pets or pollen particles. We deodorize and disinfect your rugs to make sure they are fresh and clean.
Water Extraction and Drying for Area Rugs
We extract all excess water and dirt with powerful vacuum suction. We use high-powered, commercial quality equipment that is the best in the business. This ensures your rugs will not be left wet after we are finished cleaning them. Wet rugs can in turn grow mold or just overall damage your valuable rug. We make sure we don't leave you with wet rugs!
We make sure that your rugs are as dry as possible before we leave. We use the most modern and up-to-date equipment and tools to get the job done quickly with a powerful high-pressure extractor vacuum. Suction comes in at 280 PSI or more. We vary our equipment depending on what kind of rug you have. This also leaves your rugs cleaner.
Dry time: Naturally this will depend on the size of the rug.
There will always be some drying time as it's impossible to suck all the water out of a rug. If we clean your rug in our facility the dampness is removed by placing your rug into our special drying room. If we clean your rug on site we ask that you don't use the rug for 24 hours from the point we leave. The average drying time for an area rug should take between two hours and six hours depending on its size and how heavily it was saturated with water during the cleaning.
The best way to keep your rugs clean is by applying a special protective coating. There are several options available when it comes to protecting your rugs. The most popular one is a Scotchguard protector kit which will safeguard against spills and stains while also repelling dirt from sticking onto your rug for up to six months at a time. Ask us about this when you call for a quote.
Types of Area Rugs We Clean
We clean all types of rugs, from Persian, Indian, Synthetic, Shag, Acrylic, Chenille, Faux, Flokati, Cowhide, Cotton and even to hand-knotted Wool or Silk. Or any other type of rug you may have. We also clean antique Oriental rugs that have been handed down through generations. Antique Oriental Rugs often need specialized attention because they can be made out of silk, wool, chenille, or punch needlework. We offer special manual hand cleaning techniques to get these antique pieces looking new again.
Health Benefits of a Clean Rug
It's important to take care of your area rug and keep it clean as it can have a huge effect on the health and well-being of every room of your home. Area rugs naturally help reduce airborne allergens that are produced by dust, pets shedding dander, pollen, or mold spores by trapping them at their surface level.
In essence, this means not only do you get a clean space but you're reducing the number of pollutants in the air which could lead to asthma symptoms like coughing and difficulty breathing. This is especially beneficial if someone has respiratory issues such as allergies or asthma since rugs provide an additional layer of filtration. On the flip side, what does a filter require regularly? You guessed it! Cleaning. While rugs are great filters for a home. They must be taken care of with regular cleaning.
We are professional rug cleaners that are dedicated to providing the best quality service for an affordable price. We take pride in bringing your rug back to life and making it look new. Our company has been cleaning rugs for roughly 30 years and knows how to deal with every possible stain your rug could have. Call us today to get booked in.
We also offer a carpet protectant and sanitizer service. And end of lease carpet cleaning.