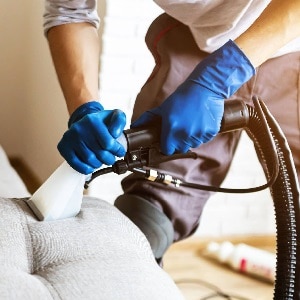 Are you looking for upholstery cleaning services that provide flawless cleaning and restoration of your furniture? Well, you won't find a better and more efficient service than Dynamik!
A very important part of the overall cleaning process in a family home or even a business is to ensure that furniture looks fresh and vibrant. If you walk into any room and notice stained, marked or worn down upholstery it isn't the nicest sight. But don't worry! Our professionals are expertly trained and will make your upholstery look new.
Furniture makes any empty space look and feel like a 'home' rather than just a place you live in. We tend to spend a good deal of money on upholstered furniture. But, actually knowing how to properly clean is an acquired skill that only comes from many years of experience.
So how do you take care of yours? You don't need to stress out…
This is exactly why you're on our site right now. We are here to solve your problem. Our cleaners are professionally trained and know exactly what equipment, tools, and chemicals match different upholstery types to make them look amazing.
Upholstery cleaning is a tedious and painstaking process if you don't know what you are doing. It's not just about the fabric – Upholstered furniture has many layers beneath the surface. Without the proper equipment and correct training, it's near impossible to get a furniture piece cleaned properly.
This is why it's best to hire professional upholstery cleaners. They will use specialized equipment and products to deeply clean your furniture to remove all the dirt, dust mites, allergens, spots and stains that have accumulated over time. We provide a thorough service that will professionally clean your furniture making it look new and leave no sticky residue or lingering odour. Our skilled technicians use state-of-the-art equipment, safe products, and proper techniques to ensure the job is done right.
Furniture and Upholstery Cleaning
We employ the most advanced tools, technologies and products available. Let's walk through how we can make your upholstery cleaner than it has ever been before!

Pre-Inspection
The first step is pre-inspection. This allows our specialists to understand exactly what issues they will be dealing with. This step is very important and helps to avoid any issues.

Color Fastness Test
Next is a quick fabric dye test. This determines colorfastness. This helps determine the best, and safest cleaning procedure for your type of fabric. As the wrong process could cause damages.

Pre-Condition
The next step involves applying a pre-conditioned to looses the soil on the upholstery. The looser the soil the easier it comes out. This helps maximize the cleaning process in the extraction step.

Extraction Process
Next, the soil that is embedded into the fabric fibres is now extracted. We rinse extremely thoroughly. As many times as needed to ensure it looks clean, fresh and simply amazing.

Professional Spotting
This step is only implemented when needed. If spots/stains don't respond that well to our pre-conditioned and extraction process then we strain the spots/stains with a spotting solution.

Fabric Protector
You have the choice to purchase an extra protector. We do recommend this as it will help to properly maintain your upholstered furniture for much longer than normal.

Drying
After the fabric has been totally cleaned we use powerful air movers (if necessary) to help reduce moisture and the drying time of your upholstery. This means you can use your furniture, faster!

Final Inspection

Once we are done, well, we are not done! We conduct a final inspection. If you're present while we are cleaning we ask you for your thoughts and ensure you're 100% satisfied before we leave.
The above 8 step process is the short, nitty and gritty details. If you want to learn more about a few of our processes, keep reading.
We Inspect and Prep the Furniture
First, an inspection is conducted to ensure we know where all the stains and spots are located. This ensures we don't miss anything. Next, we identify the fabric type in this phase. This will allow us to use the correct cleaning process. We complete a colorfastness test. Next, there is a pre-cleaning process in which the dirt and soil are removed from the upholstered surface. We use a stiff brush or wipe with a dry cloth to remove any loose dirt and debris before "cleaning" it. Sometimes we use a pre-conditioner to help loosen the soil. This helps to loosen up the dirt, grime and gunk that's trapped in the upholstery.
We Clean the Upholstery
We will use an appropriate solution or process that suits the material type. This process will depend on the type of furniture we are cleaning but it generally involves steam cleaning. We use an advanced steam cleaning tool along with the right chemicals to remove any stains and all the spots.
OPTIONAL: If you pick this service. We will also use a disinfectant to help prevent any future build-up of germs and allergens from occurring again. This is done by spraying either an antimicrobial agent and/or sanitizing agent on your furniture's surface with a high-pressure sprayer.
We Protect the Upholstery
This step is also optional but highly recommended. We apply a protective barrier that prevents stains from penetrating the fibres of your beautiful fabric. This will also help prevent future spills from staining the surface of your furniture. We offer an impressive line-up of water-resistant protectors.
Professional Upholstery Cleaning: What Is It?
Professional upholstery cleaning is a process of thoroughly vacuuming, shampooing with soap or other detergents or steam-cleaning. This helps to remove soil that may not be visible to the human eye and more. The result is clean, fresh-smelling, and amazing-looking upholstery.
Why Does Upholstery Cleaning Matter?
It's not just about making things look clean but rather removing bacteria so people do not get sick; this includes getting rid of germs. It matters because upholstery is a prime breeding ground for allergens, germs and bacteria that can cause all kinds of health issues or trigger current allergies such as asthma.
Homeowners are often unaware of the smells and odours trapped in their home's furniture. You can call this being "nose blind". When you are around a smell for long enough your body adjusts to that smell. This is exactly why it matters. Others can smell it, you can't! So it needs to be dealt with.
There is also the aesthetic side of the equation. Dirty upholstery is an eyesore that should be cleaned. No one wants to walk in their living room day after day and look at a stained couch. Furthermore, if you keep your upholstery dirty, then it will not last as long and may even deteriorate faster due to the buildup of dirt and debris that will break the fabric down faster. If you leave it too long it might get to a point where it can't be saved. Imagine that, cleaning services that help your furniture last longer and actually save your money in the long run.
How Does Upholstery Cleaning Benefit You?
Furniture that is clean, hygienic, stain-free and dust-free really does create a healthy atmosphere in one's home. Moreso, here are a few other advantages of clean upholstery:
Air Quality: When your furniture is germ, stain and allergen-free the air stays fresh. Dirty, stained and old upholstery can cause the air quality to suffer. It's a very noticeable smell when you walk into a room. But, what you don't notice is the micro-dust particles, bacteria, and pollen which are invisible to the naked eye. Thankfully, professional upholstery cleaning services can help you avoid these issues.
Upholstery Lifespan: Keeping your furniture clean means that you will prolong its life. Fabric that stays dirty starts to degrade faster than good-looking and clean-smelling upholstery.
Cost-Effective: Thinking that it's cheaper to simply replace your upholstery once it starts to get too worn, old and soiled? Think again as replacing furniture is by no means a cheap ordeal. It's much more cost-effective to hire a company for upholstery cleaning services to provide a 'refresh' in comparison to replacing an item or several.
Better Aesthetic Appearance: Do you look better once you've had a shower after a long day at work? Sure you do! The same goes for your upholstery. You'll also preserve the integrity of the fabric as clean upholstery prevents deterioration. The result is a nice aesthetic feeling and a great-looking home that you're proud of.
Clean upholstery makes for a healthy and happy home!
How Often Should I Have My Upholstery Cleaned?
You should get your upholstery cleaned at least every 12 months to keep your home fresh and clean. This is especially important if you have pets or children, as they are the most likely to track in dirt from outside and onto your furniture.
Of course, this is for regular upholstery cleaning on a yearly schedule. If an accident takes place you should strive to get that furniture piece cleaned ASAP.
Can You Help With Emergency Upholstery Cleaning?
If you're just had an accident with some furniture or upholstery, you might require emergency cleaning services. Rather than waiting for 'business hours' to call you can call us right now. We do offer emergency services day or night! We operate 24/7. Simply give us a call, and our efficient technicians will be more than happy to help out any way they can.
Can I Vacuum My Upholstery on My Own. Why Do I Need a Professional Service?
You may be wondering if it is necessary to even use a professional upholstery cleaner. Is hiring a company actually needed? Doesn't regular cleaning cut it?
Well, it really depends on the type of material your upholstered furniture is made out of. What type of fabric got stained? If you spilled coke on a black couch cushion with a removable case that can be put into the wash you might get away with doing exactly that.
But, what if you spilled red wine on a delicate and expensive white couch? It's going to be very difficult to remove tough stains like this with a DIY process. And, you most likely wouldn't want to risk working on an expensive furniture piece yourself if you don't know what you are doing. As you may end up running it.
For the most part, to get your upholstery looking new. As if the stain was never there in the first place. You really do need a professional upholstery cleaning services company that has many years of experience in dealing with all kinds of stains and spills to achieve the best results.
Furniture Cleaning: What Do We Clean?
That is an excellent question! And the short answer is if it's upholstered we can make it look amazing again.
We deal with all types of upholstery and furniture such as:
Couches

Loveseats

Armchairs

Ottomans

Sofa

Sectionals

Sleeper Sofas / Sofa Couches

Recliners

Chaises

Swivels & Gliders

Settees

Snuggler

Chaise Lounges

Slippers

Upholstered Outdoor Patio Furniture

Office Furniture

Sundeck Cushions

Settees

Futons

Occasional Chairs / Accent Chairs

Rocking Chairs

Office Partition Panels

Upholstered headboards

Upholstered Dining Chairs

Boat upholstery
The list could go on and on. We can't list everything. But, we can handle anything. We can also deal with any type of stain removal such as: pet stains, ink stains, wine stains, vomit stains, urine, blood, coffee, soda, juices, oil, dyes, makeup, sauces, syrups, creams, food, grease, beer or anything else. Again, we could go on forever. If your furniture has a stain that needs removing or it needs a general refresh from years of wear and tear, we can help. There is no furniture or any upholstered items that we don't clean.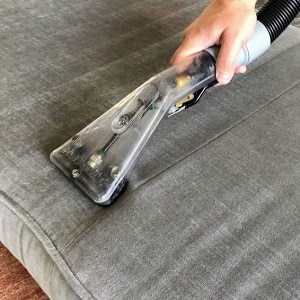 Choose Dynamik for Your Professional Upholstery Cleaning Services
Dynamik is a family-owned and operated company that has been providing efficient and professional cleaning of upholstery for more than 30 years. We are the best in the industry!
We understand your need for a trustworthy partner who will provide premium quality at competitive rates without compromising on customer satisfaction or safety standards. Our team is experienced with anything and everything from antique sofas to modern-day sectionals and upholstered outdoor patio chairs; no surface is too delicate or complex for us to clean. No matter the type of upholstery fabrics we can clean it such as cotton, silk, wool, polyester, olefin and polypropylene, acrylic, nylon, rayon, linen, vinyl, acetate, microfiber or any other material your furniture is made from.
We offer sofa cleaning. We can clean any type of sofas and couches. If they are worn down and old, have fresh or even old stains or, just need that yearly refresh. We can make your sofa look new again.
Over time chairs can get dirty. The upholstered sections tend to look used and worn down. We can make your upholstered chair look amazing. Dining chairs, home office chairs, any kind of chairs.
You sleep on a mattress eight all night. All kinds of dirt, dead skin cells, and even dust mites end up on your mattress. We offer a mattress cleaning and restoration service for accidental stains to that yearly refresh.
Sectional sofas get used often. Especially with the whole family watching movies every night. We offer an upholstery refresh service for sectionals and emergency cleaning for any stains, spills, or other accidents.
Upholstered furnishings in the home can get dirty quite easily. From stains to odours and invisible allergens. We use a special cleaning technique to make your residential upholstery look and feel like it's brand new.
The furnishings in an office can be a hefty investment. From office chairs to couches for client meetings. You want to keep your commercial upholstery clean and healthy free of allergens and bacteria. And, who wants to sit on a dirty chair or couch in the office anyhow?
Entrance mats for offices get very dirty and need to be cleaned consistently. With 100s if not 1000s of footsteps trotting over each mat daily, it's no wonder they get soiled very easily and are full of dirt, germs, and bacteria. We offer an entrance mat, refresh cleaning, and service.
Office chairs need to be maintained. If it's staining from accidental coffee spills or the buildup of invisible dirt, grime and, allergens. They need to be cleaned. We offer this service for a few chairs or even 100+ for a whole office.
Office cubicles and partitions can get dirty. They easily build up invisible allergens and bacteria. And contribute to the spread of germs, the flu and, other viruses in the office. Keeping them clean is very important.
Call today to speak to our friendly team about all of your upholstery cleaning needs. Or check the areas served page first.