Thornhill Carpet Cleaning Services by Dynamik
For a 24 Hour Carpet Cleaning Service in
Thornhill Call (647) 250-1150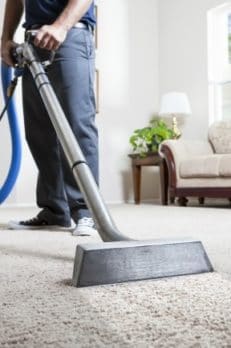 Consider for a moment what it would be like if your carpet was‌ immaculate. Your carpet looks like it's‌ brand‌ new. You can smell that fresh scent. Walking from room to room, the soft touch on your feet. No stains or spots to be found. That's what we offer at Dynamik Carpet Cleaning Thornhill. As we get to work, you can rest your feet and relax.
Your home deserves to be bright, clean, and fresh. Having a happy home is important. A place where you can relax and escape from the busy world we all seem to live in. Having clean carpets is one of the rights of your home. An unsightly carpet is more than‌ just‌ an‌ eyesore. However, the carpet can also contain nasty germs and other things you shouldn't have to tolerate. Cleanliness is healthy, pleasing to the eyes, and brings joy.
Providing lightning-fast response times and 24/7 services, our professionals are ready to assist you at any time of the day. No matter the job on hand we are here to help you. As a five-star rated company, we have‌ countless‌ positive‌ reviews‌ online. Having been in the carpet cleaning business for about 30 years, we are experts in the field. It is safe to say we are very experienced at carpet cleaning. When it comes to carpet cleaning for your home or business, our professional carpet cleaners will leave you saying, "Wow!".
Why not call us today on (647) 250-1150 and one of our friendly team members will happily provide you with an obligation-free quote.


Residential Carpet Cleaning Thornhill
Would you like to know what we can provide you‌ and‌ what‌ you‌ should‌ expect‌ from‌ Dynamik expert?
You can count on our team to take care of you when you call. It's important to us that you receive a fair assessment of the steam cleaning option that will give you the best results. Afraid you'll‌ have‌ to‌ pay‌ too‌ much‌ for‌ our‌ services? Don't worry, we're here to help. At our company, we understand the importance of affordability as well as quality. Our prices are very reasonable.
When the quote looks good to you. A qualified technician will be scheduled to arrive at your home or business on time with the latest equipment. We care about our customers, so our techs will make sure that you're satisfied before they leave.
The final step is for you. You‌ will‌ get‌ to‌ enjoy‌ a‌ carpet that smells great, is healthy, and is clean. It'll put a smile on‌ your‌ face.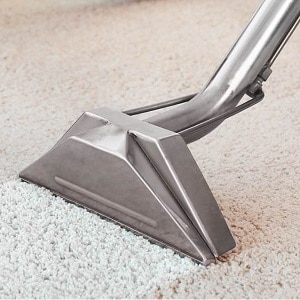 Your Go-To Carpet Cleaning Experts
Clean carpets are an important part of any home. Be it a house, condo, or another type of property. You deserve‌ to have it. Clean homes are healthy homes‌ for‌ you‌ and‌ your‌ family,‌ and‌ a‌ healthy‌ home‌ is‌ a‌ happy‌ home. We serve customers locally in Thornhill. Our service area includes the entire‌ GTA. We‌ will‌ come‌ to‌ you. No matter where you are based. After we're done with it, you'll be amazed at how nice your carpet looks.
Our staff consists of highly skilled and dedicated cleaners. It's as if we know carpets by heart. We have a fully insured and training team. Hiring Dynamik Carpet Cleaning Thornhill means you will get the proper attention from service a professional to make your place look amazing. With over three decades of experience, we are highly recommended and five-star rated. We know that after you've hired us to steam clean your carpets, the only question you will be asking is, 'Why did I not hire‌ them‌ sooner?'.
So why not give us a call today on (647) 250-1150? Have a quick chat with our helpful professionals that can answer all of your questions and provide you with a quote. You deserve clean carpets.
How Much Should I Expect to Pay for Carpet Cleaning?
What a great‌ question! We can't speak for other companies, but what we can tell you is how our company will treat you regarding your quote.
Straight Forward – Professional Service – A Friendly Team – Obligation Free Quotes
Depending upon the information that you give us, we will present to you our professional opinion on services we recommend.
And‌ the‌ associated‌ pricing‌ and‌ costs. While most things are simple enough to understand, we'll be happy to explain anything you're unsure of, so don't hesitate to ask before you end the call.
Generally, our services come with the same price that we give you over the phone. If there is something our team member finds at your property after he arrives that was not discussed on the phone it will be discussed with you before they get to work.
Long-term client relationships are a vital part of our business across our service area. We want you to come back in the future. Unlike other companies, we do not charge hidden fees or make drastic changes to prices.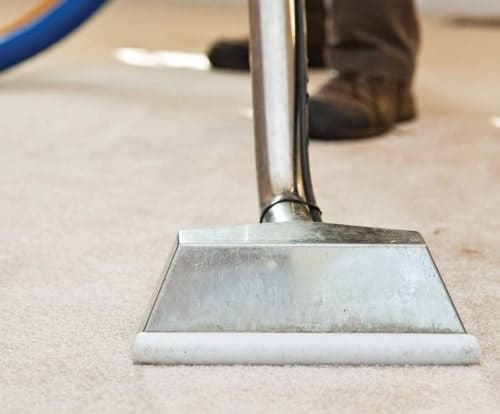 In need of something else? You may be glad to hear that we offer services other than carpet cleaning through our team of cleaners. Upholstery and furniture cleaning are two of the other services that our professional team can provide. Rather than buying a new mattress, you may want to consider using a mattress cleaning service. We clean all types of rugs no matter the type. Additionally, we also offer commercial services.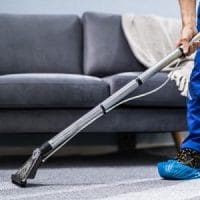 Your carpets will be like new again when we're finished cleaning them with our carpet cleaning service. If you are concerned about allergies, stains, pet odours, or simply need a refresher when your carpet looks worn, we can help. Our carpets will look stunning once we are finished!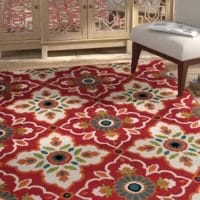 Area rugs can be cleaned by us. We can clean that soiled rug. Or our emergency cleaning services for any spill or pet stain caused by an accident. We clean all types of rugs including synthetic, silk, wool, cotton, faux, stair rugs, and more.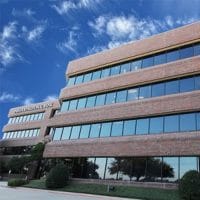 We offer a variety of commercial carpet cleaning services mainly for hotels, restaurants, condos, offices. But, we can help service any commercial premises. We have the right equipment for the job with a fast turnaround. Don't worry about your carpets. We will take care of them so you can focus on your business operations.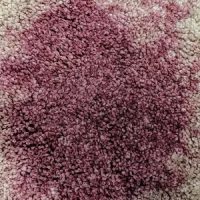 We can remove‌ stains‌ like‌ red‌ wine‌ and‌ pet‌ accidents. In addition to odours caused by pets, food spills, and anything else that may stain your carpet and leave an unpleasant odour. We can remove these odours. Our specialty services will remove any embarrassing stains!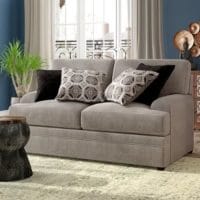 We provide professional and reliable upholstery cleaning services. Whether‌ you‌ need to clean a single piece of furniture or many, we can assist you. Our cleaning services include cleaning sofas,‌ sectionals,‌ loveseats,‌ dining‌ room‌ chairs,‌ and‌ more.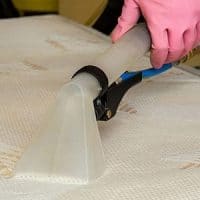 A clean mattress makes sleeping heavenly. With our mattress cleaning service, your mattress will remain clear of dust mites, allergens, dirt, and grime. We‌ only use the most advanced equipment to thoroughly steam clean your mattress so it's clean, healthy, and safe‌ again.
Why Choose Dynamik Carpet Cleaning Thornhill?
– Professional & Friendly Service
– 30 Years Experience
– 1000s of Satisfied Customers
– Locally Owned & Operated
– Fully Insured
– Guaranteed Service
Call today for an obligation-free quote. Our friendly staff are happy to discuss your needs to help determine which one of our services will benefit you and help resolve your issues.
We also service Concord, Beverley Glen, and beyond!
About Thornhill, ON
Thornhill is a suburban community in the Regional Municipality of York in Ontario, Canada. Thornhill is situated along the northern border of Toronto, centred on Yonge Street, and is also immediately south of the City of Richmond Hill. Once a police village, Thornhill is still a postal designation. It is split between the City of Vaughan (its western portion) and the City of Markham (its eastern portion), with Yonge Street forming the municipal boundary. As of 2016, the total population of Thornhill, including both its Vaughan and Markham sections, was 112,719. == History == === Early history === Thornhill was founded in 1794. The original boundaries were the northern bounds of the Ladies Golf Club on the east side of Yonge and further north on the west side of Yonge; southern end between John Street and Arnold Avenue/Elgin Street. Its first settlers on Yonge Street in Thornhill were Asa Johnson (who settled on the Vaughan side) and Nicholas Miller (c. 1760–1810; who settled on the Markham side). Of particular importance was the arrival of Benjamin Thorne (January 4, 1794 – July 2, 1848) in 1820 from Dorset, England, who was operating a gristmill, a sawmill, and a tannery in the community.
Things To Do in Thornhill, ON
Bus Stops in Thornhill, ON to Dynamik Carpet Cleaning
Bus Stop in Disera-Promenade Westbound Thornhill, ON to Dynamik Carpet Cleaning
Bus Stop in Promenade Terminal Thornhill, ON to Dynamik Carpet Cleaning
Bus Stop in Yonge St. @ Steeles Ave. W. Thornhill, ON to Dynamik Carpet Cleaning
Bus Stop in Yonge St / Elgin St Thornhill, ON to Dynamik Carpet Cleaning
Bus Stop in Bathurst St Stop # 3275 Thornhill, ON to Dynamik Carpet Cleaning
Bus Stop in Yonge St / Uplands Av Thornhill, ON to Dynamik Carpet Cleaning
Bus Stop in Steeles Ave West at Hilda Ave Thornhill, ON to Dynamik Carpet Cleaning
Bus Stop in Yonge St at Steeles Ave West South Side Thornhill, ON to Dynamik Carpet Cleaning
Bus Stop in Bathurst St / Beverley Glen Blvd Thornhill, ON to Dynamik Carpet Cleaning
Bus Stop in Yonge St. @ Thornhill Ave. Thornhill, ON to Dynamik Carpet Cleaning
Bus Stop in Yonge St. @ Bunker Rd. Thornhill, ON to Dynamik Carpet Cleaning
Bus Stop in Steeles Ave West at Yonge St West Side Thornhill, ON to Dynamik Carpet Cleaning
Driving Directions in Thornhill, ON to Dynamik Carpet Cleaning
Driving Directions from Carpet Cleaning Thornhill to Dynamik Carpet Cleaning Thornhill
Driving Directions from Royal Interior Carpet & Rug Cleaning to Dynamik Carpet Cleaning Thornhill
Driving Directions from A to Z Carpet Cleaning to Dynamik Carpet Cleaning Thornhill
Driving Directions from SUPERIOR CLEANERS RUGS WASHING WHOLESALE to Dynamik Carpet Cleaning Thornhill
Driving Directions from Persian Rug Services to Dynamik Carpet Cleaning Thornhill
Driving Directions from Green & Spotless to Dynamik Carpet Cleaning Thornhill
Driving Directions from Magic Rug Services to Dynamik Carpet Cleaning Thornhill
Driving Directions from Persian Rug Doctor to Dynamik Carpet Cleaning Thornhill
Driving Directions from UltiClean Inc. to Dynamik Carpet Cleaning Thornhill
Driving Directions from A+ CLEANING, Carpet & Upholstery Cleaning Service, Toronto, Ontario to Dynamik Carpet Cleaning Thornhill
Driving Directions from Dynamik Carpet Cleaning Thornhill to Dynamik Carpet Cleaning Thornhill
Driving Directions from All CLEANING OPERATION to Dynamik Carpet Cleaning Thornhill
Reviews for Dynamik Carpet Cleaning Thornhill, ON