End-Of-Lease Carpet Cleaning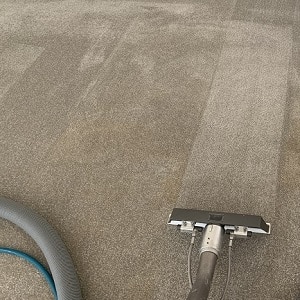 Moving out of your home or business premises to finalize a tenancy s no easy task. You must ensure that the premises are left in the same condition as when you moved in. This includes the carpet. You can be held responsible for damages that will be removed from your security deposit if the carpet isn't in the same condition as when you moved in.
Dynamik can help with your end-of-lease carpet cleaning. We are the preferred carpet cleaners for many property management companies. We understand the strict requirements that property managers and landlords have when it comes to carpet cleaning. When we clean carpets they come out amazing. We regularly get feedback from our customers that the property manager or landlord wanted our contact information as we did such a top-notch service with the end-of-lease carpet cleaning.
End-Of-Lease Carpet Cleaning Services
Routine carpet cleaning to get rid of stains, soiled areas and germs are different from end-of-lease carpet cleaning. For the most part, a regular carpet cleaning service is what you want for your carpets. Maybe a room or two. Or just a spot clean. Whereas end-of-lease carpet cleaning must cover every single part of the carpet. It needs to be perfect so the cleaning passes the final home inspection before you get your bond returned to you.
You must hire a professional carpet cleaning company. This is not an option. It may very well be written into your lease that you must have a professional service clean the carpets and provide an invoice. And, if it's not in the lease it's going to be near impossible to pass that final inspection without a professional service anyhow.
When to Book End-Of-Lease Carpet Cleaning
When a tenant moves out they must make sure that everything has been removed from the property and this is also the ideal time to get the carpets cleaned should take place after the move has been completed. Once the carpets have been cleaned no one should enter the property except the agent or landlord completing their final inspection. This will ensure that the carpet does not get any fresh stains or marks.
If you are leaving a property that is only partially carpeted. We can complete the carpet cleaning before the property is completely vacant. But, in this case, we are not held liable for any new stains or other carpet issues. If you choose to go down this track you must be aware that dust and dirt can end up on your carpet as a result of you still being accessing the property. We highly suggest that the property is vacant before you book the final carpet cleaning.
End-of-Lease Carpet Steam Cleaning
Dynamik has fully trained technicians who know how to deep clean carpets through steam cleaning that meet the standards of property managers for rental properties. The 6-step carpet steam cleaning process we use ensures that you have the highest chance of getting back your security deposit. By using this method all dirt, sand, dust mites, pollen, stains, spots, marks and bacteria are eliminated along with any lingering odours.
Here are the steps we take during end-of-lease carpet cleaning.
1. Visual Assessment – Our technicians thoroughly inspect your carpet for stains and problem areas. A full evaluation will follow, as well as advice, answers, and other recommendations.
2. Pre-Vacuum – We use an industrial vacuum cleaner with a HEPA filtration system. During this process, loose particles, like sand and dirt, are removed.
3. Pre-Spray – A high-quality pre-spray will be applied directly to your carpet. All carpet cleaning products we use are non-toxic. Softening and breaking up embedded dirt in your carpet is the goal of this step.
4. Spot Removal – We have a wide range of techniques and solutions for treating spots and stains that require extra attention.
5. Steam Extraction – All areas are thoroughly steam cleaned, leaving your carpets feeling soft, free of residue and ready for drying. The reason behind this is to get rid of any dirt and grime, which is also the source of most bad smells.
6. Deodorising & Finishing Touches – When the carpet cleaning process is complete a deodorizer is applied, leaving your carpets with a pleasant fresh scent. Your carpets are now clean, hygienic and ready for a new tenant to move in. And more importantly, ready to pass the thorough final inspection. An additional extra is an addon service we offer called allergy control treatment carpet cleaning. If you know you had a large build up of allergens or say dust mites in the carpet this service will ensure that issue is resolved.
The Benefits of Hiring a Professional End-Of-Lease Carpet Cleaning Company
Disputes over cleaning are common between tenants and landlords. This is because rental agreements require tenants to return rental properties in the same state as they found them when they signed the lease. Clean and damage-free are what landlords and property managers demand when their tenant vacates. You both need to follow the law.
A tenant generally has a very different view of what is considered a clean carpet versus the landlord or property agent. If you are planning to leave a property and don't want to lose your security deposit then hire a professional carpet cleaner. Dynamik is here to help make sure that your carpet looks amazing. As our view on what is considered a clean carpet is the same as a landlord or property agent/manager.
When you hire us, we help with the following:
Security Deposits
Our technicians clean the carpet thoroughly to ensure you get back your security deposit. The carpet in your rental property will be deep cleaned to the satisfaction of your landlord if there is normal wear and tear of the carpet. Of course, if there is unusual damage due to tenant abuse of the carpet that's a different story and we can't make any guarantees. But, in most cases, if you have no major damage and the carpet was used in an ordinary matter there is a high chance you will get full marks and pass the carpet cleaning section of your final inspection so you get back your bond. Our most poular areas are Bowmanville, Mississauga and Whitchurch. But we can help you anywhere in the GTA.
Saves Time and Money
We know exactly how to clean a carpet to the standards required for end-of-lease cleaning. If you try to hire a carpet cleaner machine from the store and do it yourself to save money the result will be that you will end up contacting us to get the cleaning done anyhow. A final inspection of your carpet when you leave a property is very thorough and requires the knowledge of an expert. By coming to us directly in the first place will save you time and money.
Uses Eco-Friendly Cleaning Solutions
As a top-rated and professional carpet cleaning company, we take full responsibility for our clients. Our eco-friendly cleaning solutions help remove stubborn stains quickly and easily without compromising your health. The use of green, environment-friendly, and less harmful cleaning products keeps your kids and pets safe from chemical exposure, skin allergies, respiratory problems, and other diseases. Our eco-friendly products are generally made out of natural ingredients.
High Standard of Cleanliness
Dynamik maintains very high standards. Our technicians follow our company protocols for end-of-lease carpet cleaning so the carpet is thoroughly deep cleaned. Every stain is cleaned, every spot is removed, all soiled areas will look new. Our technicians are highly experienced and they each have 10+ years of field experience with end-of-lease cleaning.
With over 30 years of experience in the industry, our team has a vast range of experience with end-of-lease carpet cleaning for residential and commercial properties. We have a team that will clean your carpets thoroughly from top to bottom, leaving no traces of stains, dirt, soil or grime behind. We are known for tenants telling us their landlord wanted to know who cleaned the carpet so they recommend us to their other tenants they manage.
You have enough things to worry about when moving homes. You need the carpets professionally cleaned so they look like new. Let us take care of all your needs when it comes to end-of-lease carpet cleaning. And you can focus on the rest of your move. Call today for a quote.
We also offer area rug cleaning. Which is also a great idea when moving so your rugs look clean and smell fresh for when you move into your new home.