Bridle Path Carpet Cleaning Services by Dynamik
For a 24 Hour Carpet Cleaning Service in
Bridle Path Call (647) 277-4660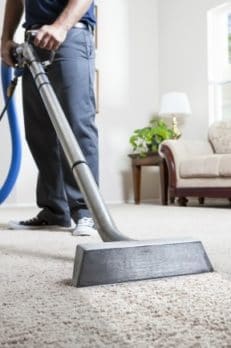 Take a moment to imagine how your carpet would look if it was‌ immaculate. Your carpet looks brand new. It has that fresh scent. That gentle feeling on your feet as you cross‌ from‌ one room‌ to‌ another. There are no stains or spot stains anywhere on your cleaned carpet. Well, this is exactly what Dynamik Carpet Cleaning Bridle Path offers with our world-class residential carpet cleaning service. You can relax and let us do the work while you put your feet up.
The home you live in deserves to look clean and fresh. Having a happy home is important. A place you can always go back to for some peace and quiet. Having clean carpets is one of the rights of your home. An unsightly carpet is more than‌ just‌ an‌ eyesore. There is also a possibility that your carpet also contains‌ harmful‌ things that‌ should‌ not‌ be‌ tolerated. The benefits of having a clean house include being healthy and being in a‌ good‌ mood.
We offer lightning-fast response times and 24/7 service, which means we're available at all times. We're here to help you with any job you have. We are highly recommended a five-star rated company with countless positive reviews online. Having been providing carpet cleaning services for about 30 years, we are expert steam cleaners. You could say we have a bit of experience in carpet cleaning. If‌ you are looking for a professional carpet cleaner for your home or business, our carpet cleaners will put a smile on your face!
Why not call us today on (647) 277-4660 and one of our friendly team members will happily provide you with an obligation-free quote.
Residential Carpet Cleaning Bridle Path
Would you like to know what professional carpet cleaning services we can provide you‌ and‌ what‌ you‌ should‌ expect‌ from‌ our‌ experts?
Our team is always ready to help you when you call us. Our staff will take the time to offer you an honest assessment of what we recommend as the best option for steam cleaning‌ your‌ carpets. Concerned about the price? You don't have to worry as we are here to help you. Our pricing is reasonable. We know how important affordability can be.
When the quote looks good to you. Our team will schedule an appointment. And our technician will arrive from one of our service area depots with the best equipment for the job. The technician will ensure that you are completely satisfied before we complete the job, as we value our customers.
The final step is for you. You'll enjoy a carpet that's fresh-smelling, healthy, and clean. It will make you smile.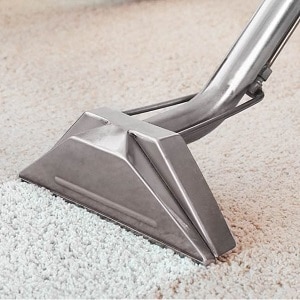 Your Go-To Carpet Cleaning Experts
No‌ matter‌ what size of home you have, clean carpets are a plus. It's worth‌ it! A clean home is a healthy home for you and your family, and a healthy home is a happy home. Our business serves‌ customers‌ locally‌ in‌ Bridle Path. But, our coverage area spans the entire GTA. No matter where you are based we will come to you. After we're done with it, you'll be amazed at how nice your carpet looks.
Our professional staff consists of highly skilled and dedicated technicians. Deep cleaning carpets is as familiar to us as breathing! All of our experts are fully trained and insured. If you hire Dynamik Carpet Cleaning Bridle Path, you'll be getting the right attention from a pro so that your place looks‌ amazing. Our company has three decades of experience and has earned an excellent reputation and five-star ratings. When you hire us to clean your carpets, the only question you'll ask is, "Why didn't I get them cleaning for me sooner?".
So why not give us a call today on (647) 277-4660? Have a quick chat with our helpful professionals that can answer all of your questions and provide you with a quote. You deserve clean carpets.
How Much Should I Expect to Pay for Carpet Cleaning?
What a great‌ question! We can't speak for other carpet cleaning companies, but what we can tell you is how our company will treat you regarding your quote.
Fast Response Time – Great Results – Available Around the Clock – Exceptional Customer Care
Want the opinion of an expert? Get in touch with us. After you give us some information regarding your problem, we'll give you a no-fuss assessment on what we think will be the ideal solution.
Plus‌ pricing‌ and‌ costs. Alongside all this, we also take the time to ensure that everything is understood before the call is finished.
Each job is different – but our 30 years of expertise allows us to accurately provide quotes over the phone. There are times we get to the job site and something is not as it was described on the phone but this counts for less than 1% of cases. We are upfront and honest about this. So we like to mention this upfront.
Here at Dynamik we highly value long-term relationships with our customers. Because of this, we are committed to doing our best so that you will always consider us to be your first choice. Unlike other companies, we do not charge hidden fees or make drastic changes to prices.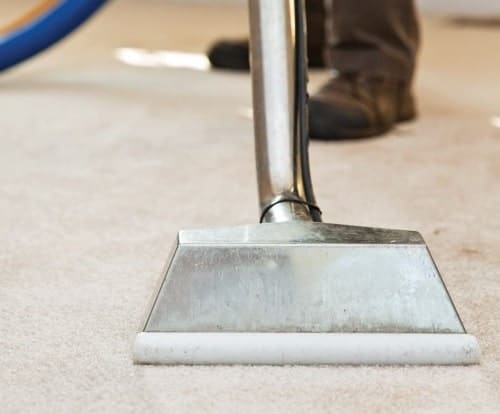 Did you know that there are a couple of other services that our team offers on top of carpet cleaning? Upholstery and furniture cleaning are two of the other services that our professional team can provide. Additionally, we offer mattress cleaning services. Regardless of the type of rug, we clean it. We also offer our services to businesses, so don't worry if you want us to take care of your commercial cleaning.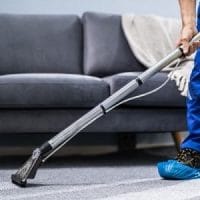 With our carpet cleaning service, your carpets will look brand new once again. We can remove stains, get rid of pet odours, make sure that your home is free of allergens, or simply help with a carpet cleaning refresh if it's been a while. After we are done, we will make your carpet look incredible!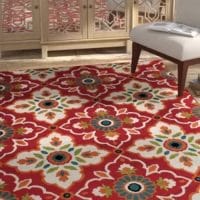 Cleaning area rugs is something we also do. If you need that once-off clean for an area rug or a rug that you get cleaned every year. Or did your pet have an accident on the rug and you need an emergency cleaning? We‌ clean‌ synthetic rugs, silk rugs, wool rugs, cotton rugs, faux rugs, and stair rugs.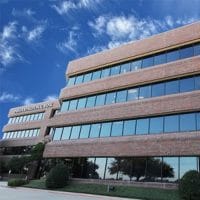 Hotels, restaurants, offices, condos can benefit from our commercial carpet cleaning services and maintenance services. The equipment we have can handle your job quickly and efficiently. By having us clean your carpets, you can focus on running‌ your‌ business.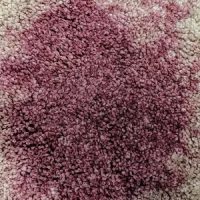 Red wine stains, pet accidents and the toughest stains, we can remove them all. Pet odours, food spills, or anything else that has left a stain on your carpet that's causing an odour can also be handled by us. Let us help you avoid embarrassing stains for good! With our services, you'll never need to worry about them‌ again!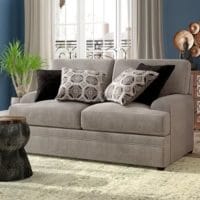 Our upholstery cleaning services are professional and reliable. If you need your furniture cleaned or your many items, we‌ can‌ help. Upholstery cleaning services are for couches,‌ sectionals,‌ loveseats,‌ dining‌ room‌ chairs,‌ and‌ more.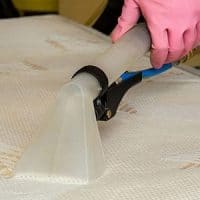 Sleeping on a clean mattress is sleeping in heaven. Our mattress cleaning service gets rid of dust mites, allergens, dirt, and grime. We‌ provide a deep steam cleaning of your mattress with only the top-quality equipment so it is clean, healthy, and safe‌ once‌ again.
Why Choose Dynamik Carpet Cleaning Bridle Path?
– Professional & Friendly Service
– 30 Years Experience
– 1000s of Satisfied Customers
– Locally Owned & Operated
– Fully Insured
– Guaranteed Service
Call today for an obligation-free quote. Our friendly staff are happy to discuss your needs to help determine which one of our services will benefit you and help resolve your issues.
We also cover Bridle Path, Parkwoods, Pleasant View, Newtonbrook, Willowdale, York Mills, Don Mills, Lansing, Bayview Village, Hillcrest Village, Victoria Village and all around the city.
The local Bridle Path experts you can put your trust in
(647) 277-4660

About Bridle Path
City of Bridle Path, North York
The Bridle Path is an upscale residential neighbourhood in North York, Toronto, Ontario, Canada, that is characterized by large multimillion-dollar mansions and two to four acre (8,000 to 16,000 m²) lot sizes. It makes up part of Bridle Path–Sunnybrook–York Mills. Often referred to as "Millionaires' Row", as of 2014 it is the most affluent neighbourhood in Canada, with an average household income of $936,137, as well as by property values with an average dwelling value of $2.24M.
Although "The Bridle Path" is in fact the name of a road in the area, the term generally applies to the neighbourhood as a whole. It is bounded by The Bridle Path on the north, Sunnybrook Health Sciences Centre on the south, Bayview Avenue on the west and Wilket Creek on the east. Few roads pass through the area, contributing to the area's exclusivity. House prices in the Bridle Path are varied, but most are well in excess of a million dollars. It is a secluded neighbourhood, surrounded by the Don River Valley and lush parklands.