24-Hour Emergency Carpet Cleaning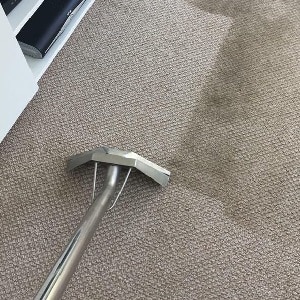 Time is money. When you don't have time to clean your carpets immediately, it could cost you a lot of money in the long run. Accidents can happen at any time, day or night. Maybe a toilet overflowed into a carpeted area, perhaps a carpet stain from some wine or a pet just peed on the carpet. Regardless of what took place, we provide a 24/7 carpet cleaning service. It's always a wise idea to call so we can take away the unpleasantness you're experiencing.
It's also important to remember how expensive it could be if new carpeting needs to be installed if the damage was done. This is a no-brainer, paying for emergency services at 4 am or even 4 pm is much better and a lot cheaper than the thousands of dollars it cost to replace the carpet.

24-Hour Emergency Carpet Cleaning Services
Dynamik is open 24 hours a day, 365 days a year and our technicians are always ready to travel within an hour of your call. With over 30 years of experience, we never compromise on the quality of our work even if it's late at night. Our technicians are always on call, so if you have a problem and need to get it taken care of right away, then please give us a call.
Emergency Water Damage Restoration Services for Carpets
The likelihood of having damage to your carpet when there has been a burst water pipe, extremely heavy rain, or even an overflowed toilet flood is very high. You really do want the cleaning and restoration to take palace as quickly as possible. When carpets are not correctly dried out, they become breeding grounds for various types of bacteria and mold. A fairly unpleasant and distinct smell can also start to form, something you will definitely notice in the air. Water is also capable of weakening or destroying your carpet's glue and threads when it penetrates the fabric of your carpet. This can cause substantial, long-lasting damage to your carpet.
Additionally, if the damage from flooding has been severe, it may remain even after the water recedes. Water stains are very noticeable and difficult to remove without a professional's help. You have a better chance of having your carpet restored to its original condition and maintaining your carpet's durability carpet for years to come if these issues are treated by professionals as soon as possible.
Emergency Pet Stain Removal
Pet stains may fall into the category of emergency carpet cleanings. Accidents can happen day or night, whether indoor or outdoor. It may seem like there is no need to hire professional cleaners because pets usually clean after themselves but this isn't always true as sometimes their urine contains bacteria that causes ammonia odours. Ammonia is not only smelly but also toxic in high concentrations. You don't want your family members coming into contact with it since it could pose health risks.
The reality is that you want 24/7 emergency carpet cleaning for a pet stain. Pet stains can be tough to get rid of. The faster you deal with a pet stain the higher the chance of getting the carpet back to 100% is. The best thing to do for a pet urine stain is to blot the area dry and then call us. Do not use any products on the pet stain. We can come out ASAP or even if you are not looking to have someone come out at 3 am for the cleaning then and there. We are here 24/7. Call us to get booked in for the morning so you can get the stain removed ASAP.
Emergency Stain Removal
If something happens to spill on your carpet or upholstery, it is important to clean it up as soon as possible. If the stain dries and sets in, there's a lesser chance of getting the stain 100% removed. Luckily, you have Dynamik. We have the right equipment and cleaning solutions that can remove those stains. We will be able to come out no matter what time it is to steam clean your carpets to get them looking their best once again. We are available 24/7 to make sure that your carpets stay fresh and free of any spills so you never have to see those stains gain and worry that it might cause future damage to your carpets.
Benefits of a 24-Hour Service
As soon as disaster strikes, it catches you completely by surprise. Unexpected major damage to your home can be overwhelming, and our carpets are often the first place where these kinds of incidents occur.
Dirt and stains can become embedded in the fibres of your carpet if you don't clean them immediately. While we can generally get the stains out even if the cleaning does not take place ASAP the odds of getting a stain out 100% if the cleaning does take place ASAP is greatly increased. We are equipped with the best carpet cleaners to handle a wide variety of stains, from wine spillage and pet accidents to soda pop to sauces and even oils. And that's why emergency services are important. The sooner we come to your location, the less damage will be done to your carpets.
We recognize the urgency of your situation and we will arrive at your homes as fast as possible. Accidents, unfortunately, happen anytime during the day or night. When something goes wrong at night or early in the morning, it can be overwhelming trying to figure out to whom your first call should be. At the very least you should save our number into your phone. This way if there is an emergency you know who to call right away. We will also happily work alongside other contractors in Ajax, Halton Hills, Bowmanville and Markham. If you have a burst pipe we are happy to start working on the carpet while you have a plumber working on the pipe while we start work on the carpets.
Apart from the solid years of experience in the industry, the team of professionals at Dynamik are all well-trained and highly skilled specialists who can handle any kind of carpet cleaning emergency at any hour. We were established in 1992. With 30 years on the job, we can guarantee your satisfaction. We also understand the importance of acting quickly in cases of flooded carpet or red wine that spilt onto your carpet. So when you call us, we'll quickly assess the situation over the phone, offer a few solutions and have a technician come to your home or business place as quickly as possible. We can help with commercial and residential carpets.
We also offer non-emergency and regular day time services such as eco-friendly carpet cleaning and residential carpet cleaning.