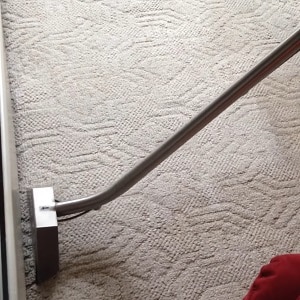 Carpets are a great flooring option in a finished basement. Getting your basement carpets professionally cleans must be on your to-do list at least once per year. With over 30 years of industry experience with professional carpet cleaning, Dynamik brings you an affordable and quality service that will leave your basement carpet looking clean and amazing plus it will be free of the dangers lurking underneath.
Basement Carpet Cleaning Service
No matter how diligent you are, a carpet can never be kept spotless, especially in a room that you intend to use frequently. Many people use converted basements as spaces for entertaining and relaxing, so they are utilized extensively. You will inevitably get basement carpeting dirty.
Here are some of the reasons why you should clean the basement carpet with our professional carpet cleaning service.
Increased Moisture Levels
Even a modern built basement has less airflow than other parts of the house. Some basements don't have any doors leading outside, or vents to help with the airflow. These are the worst culprits. Due to this, the humidity levels can increase. This is mainly due to restricted airflow. Increased humidity levels can cause all kinds of issues.
Basement carpets will attract all kinds of grime, germs and allergens as all carpets do. But, due to the restricted airflow, you will see issues present themselves much faster such as strange odours from stale air that isn't all that bad. But this can lead to worse issues like the growth of mold on your basement carpet. Which can lead to health problems such as allergies. For this reason, you must regularly clean the carpet in your basement.
TIP – If you have doors, vents or windows in your basement. Make sure that you get fresh air flowing in your basement. It will help these issues. You can also place a dehumidifier in the basement if you don't have any of the above.
Tracked-in Dirt
As with most carpets, basement carpets are susceptible to dirt being tracked in on the bottom of people's shoes, especially if there is a direct entrance from outside in the basement. Mud and oils are the most common things to be tracked into carpets and can be some of the hardest to remove.
Spills and Stains
Basements are commonly used as recreation rooms, meaning they are a place for watching TV, playing games, or general mingling. The likelihood of spilled drinks or food stains is much higher. Spills and stains can sink deep into the carpet's fibres. Especially if they are not dealt with ASAP.
Pets
Pets love carpets. It provides them with a warm area to relax vs the tiles or other places. Part of owning pets is accepting the fact they will dirty up a carpet. Several times per year even! If you have a dog or a cat, then you will almost certainly need to have your carpet cleaned more frequently than those who don't. If you do have a pet, then a plain, light-coloured carpet may be more difficult to maintain. A better option is a carpet housed in your basement that is a darker colour.
Dynamik can help with all of these issues. Call today for a quote and get booked in. We cover Courtice, Oshawa and Port Perry in the GTA and anywhere else.
Our Basement Carpet Cleaning Process
No one wants a dirty basement, especially the carpets. Therefore, you should have your carpet deep cleaned regularly. We recommend a basement carpet cleaning every six months. But, if that's not possible don't let it go longer than a year due to the humidity issues that were discussed above. At Dynamik, for the most part, we use a steam cleaning process for basement carpets.
Step #1 – Pre-Inspection & Fibre Test
We inspect the carpet of your basement to make sure we know what we're dealing with. Then we do a quick test on the carpet fibres to determine the fibre we are dealing with.
Step #2 – Power Vacuuming
We use a powerful industrial vacuum to vacuum the basement. This is an important step before steam cleaning takes place.
Step #3 – Steam Cleaning
We then get to work. We get to work with our carpet cleaner. The machine converts hot water into steam. The cleaning takes place on your carpets and gets rid of all the dirt, grime, stains, allergens and any other foreign matter that shouldn't be in your carpet. Your carpets in your basement will look amazing once we are done.
Step #4 – Air Movers (Optional)
Due to the nature of basements and restricted airflow. We might bring in industrial air movers to help the drying process.
The above is a summary of our carpet steam cleaning process.
Benefits of Cleaning Basement Carpets
Cleaning basement carpets is essential for the health and safety of your family. Who wants to live with damp, musty smells? No one, right? Maintaining your basement carpets is a critical part of your home's maintenance. A clean carpet in your basement not only helps keep the air fresh in your basement but it helps the carpet do its job. Acting like a magnet and trapping airborne pollutants. A dirty carpet can't do this.
Regularly vacuum your carpet to remove dust, dirt and soil. As often, two times per week will help keep things smelling fresh and looking clean. Vacuuming your basement carpets will also help extend the life of your carpets.
You also want to deal with any carpet stains in your basement asap. Blot the stain dry with a paper tissue. You can even use a bowl of water to dip the paper towel and then blot the stain. Blot as much of the stain up as you can. Do not rub the stain as this will push the stain further into the carpet. Then call us to deal with the actual stain removal. You must deal with stains on basement carpets ASAP. Before the stain sets in and starts producing an odour in an area with restricted airflow.
Dynamik is a basement carpet cleaning company with 30 years of experience. Our team offers optimal cleaning care for your basement carpets. We know carpet cleaning for basements like the back of our hand. Plus we use a special cleaning process that's specific to basements and the restricted airflow issues so your carpets dry properly. Contact Dynamik today and schedule an appointment to experience a fast, professional and reliable experience that will leave you happy and satisfied.
We also offer other specialized services such stairway carpet cleaning and even business services with our commercial carpet cleaning.