Condo and Apartment Carpet Cleaning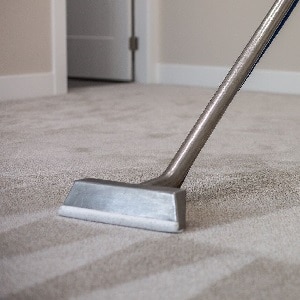 Living in condominiums or an apartment building is becoming more and more popular. You should keep your home clean and sanitary to keep it in a healthy living condition, especially when it comes to your carpets. Living in a somewhat communal environment that an apartment and condo offers means there will be more dirt carried in and out of the premises. People are always coming and going carrying dirt from outside to inside on their shoes without even knowing it. Carpet cleaning is very important.
You may also face other situations in your apartments, like your food getting on the carpet, drinks spilling, or even pets making a mess which will require you to clean the carpet.
Fortunately, since 1992 the Dynamik company has been providing thorough, affordable, and on-time carpet cleaning services for our clients. You can choose from a variety of services depending on the condition of your carpets, so no matter how dirty they are or what types of stains need to be removed from your bedroom to the living room of your condo, we can assist.
Our carpet cleaning process has been fine-tuned over the past three decades to leave your carpets in the best condition possible. With our specially designed and compact and portable equipment, we can service carpets in any condo, whether it is on the first floor or the penthouse. Our goal is to provide you with the service you need whatever the circumstances.
Carpet Cleaning For Condos & Apartments
Having your carpet professionally steam cleaned not only makes your condo or apartment cleaner but is good for your family's health and well-being. With steam cleaning, you can give your carpets a thorough cleaning that will improve the aesthetics, but not only that. It improves the air quality of your home, as well as extends the life of your carpets. Dynamik's state-of-the-art equipment can steam clean dirt and grime from your carpet and kill bacteria using an extremely safe cleaning solution. For the most part and mainly due to the nature of an apartment or condo especially a highrise. We generally employ a steam cleaning method for our residential carpet cleaning due to the portability of the equipment.
Mobile cleaning systems are nearly as powerful as our truck-mounted system and can fit into smaller spaces, for example, in the elevators of condominiums and apartments. These machines are not the typical carpet cleaners you can rent from the store. They are much more powerful and efficient plus they are more economical.
Benefits of Having a Clean Condo & Apartment Carpet
Condos and apartments provide good value because they're less expensive than single-family homes but still offer some privacy from other condo owners and renters nearby. But it does not keep you from experiencing things like spills, pet accidents, burst pipes that may lead to flooded carpets. Maintaining your carpet provides for better living.
The importance of clean carpet goes beyond aesthetics-it extends to one's health as well. The health benefits are not just for you but also for other people who might be sensitive to dust mites or have an allergy. In addition, if you have a baby who is just learning to crawl or walk, they will be doing it on the carpet. They can easily get sick from a dirty carpet.
The carpet of your condo or apartment is the third-largest contributor to indoor allergens that can trigger allergic reactions and asthma in people. It's very important to make sure that you keep your carpets clean. Especially with newborns.
Additionally, depending on the area you live in, high humidity and moisture levels may contribute to mold and mildew growth. Having your apartment's carpet cleaned professionally can help get rid of these toxic spores that may be released into the air. Even more so with an apartment. The smaller the place you live in the less natural airflow that takes place. Making it easier for that higher humidity and raised moisture level to cause an issue.
A deep cleaned and well-maintained carpet helps reduces allergen exposure and overall reduces other environmental irritants like pet dander and pollens that can easily be stuck to carpets. A clean carpet provides a healthy living environment for you and your family.
How To Take Care of Your Carpets in a Condo or Apartment
Carpets are soft, beautiful floor coverings, but they can get dirty and dingy very quickly. Whether or not your carpet is in good shape depends a lot on how you treat it, so you could be doing more to maintain its appearance and smell. From how you vacuum to your stance on shoes in your home, here are a few ways you can tread more carefully in your condo or apartment.
Outdoor Mat
You must keep your carpet clean by placing a bristled outdoor mat right outside your condo or apartment's front door. If you do this, you can remove a major amount of debris and dirt from the bottom of your shoes before you step inside. This helps keep a high traffic area of your carpet stays clean. Changing your outdoor mat according to the season is also a great idea. A stronger mat that can remove more dirt is needed for winter.
Indoor Mat
The second step is to put an indoor mat right at the entrance to your condo. It enables the bottom of your shoes to be cleaned a second time before they hit the carpet of your apartment.
Remove Shoes
Place a shoe rack near the entryway to your apartment. This allows you to keep your shoes by the door and give guests a place to put their shoes when they come to visit. It will also serve as a reminder that you need to take your shoes off to keep your condo's carpet clean.
Clean Weekly
To keep your carpet clean, you'd have to clean it frequently, right? A weekly vacuum of your carpet is the best way to clean it, but make sure you're using your vacuum correctly. When it comes to certain areas of your condo or apartment that are tough to clean, use a super sticky lint roller. Problem spots are spots where despite vacuuming over them several times, there is still debris or hair left behind.
Get Professional Carpet Cleaning
You might think it's strange if you're renting an apartment to hire a professional cleaning service to get your carpets cleaned. But you'll be glad you did when moving outcomes around. Imagine the amount of dirt your carpet can accumulate. And what if you're living in your condo for several years or own the place?
We recommend you get condo and apartment carpet cleaning at least every six months. As a result, your space stays clean and your cleaning fee will not include the extra work needed to remove years' worth of dust and debris living in your carpet once you move out. Plus, as you know from reading above a clean carpet is a healthy carpet. It's not just about aesthetics. Don't forget to include stairway carpet cleaning if your home has stairs.
What To Expect From Dynamik
We clean a lot of carpets in condos and apartments. We do it daily. Dynamik is happy to provide you with a carpet cleaning service best suited to your needs, whether it is carpet cleaning for your single unit or a penthouse.
We offer a fair price. Call us and book your appointment today. We are open all hours. Why not let our friendly team help you make your condo or apartment's carpet clean and fresh. We guarantee your satisfaction. You'll be more than pleased with our service! We can come to you in Oakville, Bowmanville, Uxbridge, Oshawa or anywhere else.