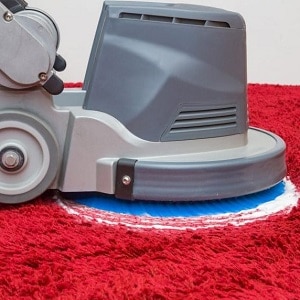 As we all know carpets accumulate a lot of dust and dirt over time. This makes the carpet look old and grimy. It is very important to choose a method of cleaning your carpets that is compatible with the fibre and underlay of your carpet so that it will last longer.
Dynamik has a solution for your problem. We offer carpet shampoo cleaning. This cleaning is a popular method and has been for decades. This method has been used since wall-to-wall carpets have been in homes and businesses. But, it is most commonly used in commercial buildings with heavy traffic areas like restaurants, hotels and event venues to get a much deeper clean and extract that heavy dirt trapped in the carpeting.
Shampoo carpet cleaning is a very thorough deep cleaning of your carpets. It's best when it's carried out by professionals using all-natural, organic products that clean without any chemicals. Here in Dynamik, we make sure that your carpet will be spotless when our shampooing method is applied.
Carpet Shampoo Cleaning Service
It is challenging to choose which carpet cleaning solution is most appropriate for your unique set of circumstances. The truth is, each type of carpet has a preferred method depends on the type of fibre of the carpet. Plus, you need to consider what the carpets are generally used for and the types of stains. Dynamik can provide you with a customized carpet shampoo cleaning solution.
We are a carpet cleaning company with a proven track record that's been operating for more than 30 years. We're dedicated to providing the best services possible to each of our customers. Our carpet cleaning methods, including shampoo carpet cleaning. Is the shampooing method right for the carpets of your business? That depends. It would be best to call us to discuss your situation and then we can make a recommendation and get you booked in for carpet shampoo cleaning. Or another method that will be more suitable.
Step by Step Process for Carpet Shampoo Cleaning
This is our process here at Dynamik:
Step #1 – Vacuuming
We start with a thorough vacuum. This will remove loose dirt, dust, sand or anything that has been tracked across the carpet. At the same time, vacuuming will fluff the carpet fibres and loosen dirt trapped deep within, making the cleaning effort much more effective. To add to this you never want to clean a carpet with a wet method without a proper vacuum. What do water and sand make? Mud! If this step is overlooked there is a high chance you will damage your carpets. As you can see, it's very important to vacuum first.
Step #2 – Pre-Treatment
A powerful cleaning spray is applied to the carpet to break up stains, dirt, bacteria and germs that are embedded deep in the fibres of your carpets. The cleaner is sprayed directly on the stain and then we either vacuumed over the areas or use another method depending on the product's manufacturer's recommendations. If needed, we use extra spray on areas that we identify have tough stains.
Step #3 – Carpet Shampoo
An extractor in our carpet cleaning machine filled with hot water and carpet shampoo will then be used to remove the dirt and grime from your carpets. This will requires wet scrubbing. Our carpet cleaning machine does this with a special process that takes place as we go over your carpet. We continue working from one wall to the other until the dirty water is extracted and the carpet looks clear once again.
Step #4 – Drying Time
The dry time of your carpet can vary depending on the size of the room, type of carpet, thickness of the padding, amount of dirt addressed, and ventilation in the area. We generally say 4 to 6 hours of dry time for an average-sized room with good ventilation. But, carpets may take anywhere from 8 to 12 to up to 24 hours to be fully dry if it's the middle of winter and there is poor ventilation. During this time the carpet should not be used. It can be used again when it's 100% dry.
Step #5 – Maintenance & Care
Once your carpets are cleaned and dry, it is important to take care of them so they stay clean for a long period. This means a regular vacuum at least weekly, using spot treatments as needed, and keeping spills cleaned up right away. The routine maintenance that your deal with as a business owner should already include these maintenance steps.
Benefits of Shampoo Carpet Cleaning
With our carpet shampoo cleaning, we can remove the dirt that is trapped in deeply embedded areas of your carpet that lie at the very bottom of the carpet fibres, without having to use harsh chemicals. In fact, it's a natural deep cleaning solution that offers a deep clean. This allows you to maintain the quality of your carpet while avoiding potential health hazards associated with chemical cleaners. By using this technique, we can also remove soil and stains from your carpet fibres. Which other cleaning methods might not manage. Again, it depends on what cleaning method is best suited for your type of carpet.
With shampooing, water doesn't just penetrate the carpet but instead goes through it, cleaning both the top and bottom layers. Thus, reducing any potential allergic reactions your staff or customers might have since it removes allergens trapped in fabric by wetting all surfaces so they are easily removed during the extraction process.
It also removes odours like cigarette smoke or food smells without needing a specialized odour removal process. This makes it an excellent choice if you want your building's atmosphere to be as welcoming as possible.
Our technicians also work hard to remove any unpleasant odours caused by mold spores, bacteria, germs, grime and anything else living in your carpet. Our process helps in eliminating the source of the problems and not just covering them up.
Can Shampooing Ruin Your Carpets?
Our hectic, active lives cause collateral damage to our carpets. The daily foot traffic as well as spills and stains guarantee they will need regular cleaning. But the question is, does shampooing ruin your carpets?
Carpet shampoo cleaning is carried out with a carpet cleaning machine powered by soap and water that uses a detergent and does not damage the carpet's fibres. The only thing it does is remove dirt. Using an incorrect carpet shampoo mixture can damage your carpet. More so if the carpet is left wet. And the right process is no not used to dry the carpet properly. This is why it's important to call in a professional. At Dynamik, we use a powerful cleaning solution that's gentle at the same time to your carpet's fibre when removing stains. Rest assured that the integrity of your carpets will be the same once we are done. We also offer bonnet carpet cleaning and dry carpet cleaning. And we offer these services all over such as in North York, Toronto and Vaughan. And even over in Durham in areas such as Ajax.
Dynamik offers shampoo carpet cleaning services. We have a team of knowledgeable and skilled technicians. With 30 years of experience, we know how to get the job done right. Call us for a free consultation and see if shampoo carpet cleaning is right for you.